Items 1 to 3 of 3 on page 1 of 1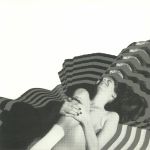 Cat: COMMONTHREAD 05. Rel: 23 Nov 15
Experimental/Electronic
Chinaski - "Ghoul School" (5:48)

Mangulica FM - "Primitivni Ples" (edit) (5:24)

33.10.3402 - "Kanap" (10:08)

Gitchell Moore - "Shanghai Opiaten" (6:09)
Review: "Rooted in zoro-astrianism and inspired by the industrial nightlife of futureless suburbs," Dutch label Common Thread has been making waves since early 2014 with a series of records that go much deeper than the average disco 12. The end of a year brings the onset of a new series with the slightly foreboding title of Knives Replace Air which features some fine contributions from the likes of 33.10.3402., Chinaski, and Mangulica FM. Chinaski leads the way with a fine slab of spectral Italo called "Ghoul School", whilst Belgrade producer Mangulica FM presents "Primitivni Ples", an oddball edit that wouldn't sound out of place on one of those A Few Things with Ivan Smagghe compilations from a few years ago. Best of all however is 33.10.3402's "Kanap," a ten minute trawl through murky, abstract sound and field recordings.
…

Read more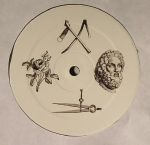 Cat: COMMONTHREAD 02. Rel: 19 Jan 15
Disco/Nu-Disco
Red Planet (original mix)

Red Planet (Grey People remix)

Silent Running (original mix)
Review: It's been almost a year since Black Merlin's Common Thread imprint first grabbed us by the short and curlies. Within moments of dropping the needle, you'll know it's been worth the wait. Sitting somewhere between the deepest of disco and the strangest of techno, Flisk's "Red Planet" balances the abstract organics of cello and Amazonian found sounds with a pulsating synthetic backbone. Genuinely chilling and hugely cinematic. "Silent Running" is much more clear in its intentions. It's the sound of Moroder's darkest nightmares and Black Strobe's wettest dreams. Grey People's scratchy, scuffy, industrial techno take on "Red Planet" ensures both incidents are related with continuity and consistency.
…

Read more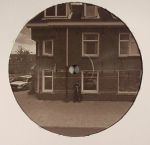 Cat: COMMONTHREAD 06. Rel: 27 Jun 16
Techno
The Female Medical College Of Pennsylvania (6:04)

Sifon Affair (5:25)

M G D (CR) (4:55)

He Is The Medicinal Cabinet (7:04)
Items 1 to 3 of 3 on page 1 of 1