Items 1 to 2 of 2 on page 1 of 1
Implacable Force

Sungazing

Rise N' Shine

Sands Of Time
Review: Rob Belleville is a producer from the Netherlands. His music can be found in the same space as producers such as Arne Weinberg, Microworld, Sean Deason and Drivetrain. He is know for moving between ambient electronica and atmospheric techno sounds, always warm and well produced. This release is no different, as here we have two very special tracks with the same integrity as anything Rob has written in the past. On the A side we've got 'Implacable Force' which features a driving techno foundation and washy synths, interwoven for perfect headspace. The second track in is Sungazing, which takes you into a more lazy groove with swirling, warm pads and more good drum programming. The B side features Rise 'n Shine and Sands of Time, both blurring the line between deep house and techno, with a fine balance between the melodic textures and tech house percussion. If you like atmospheric, melodic textures and quality music in general, this one is for you.





…

Read more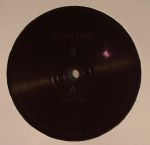 Cat: CMD 003. Rel: 15 Jun 15
Deep House
Pressure Box

Azikiwe
Review: A second release of the year for the emergent Common Dreams label sees Reedale Rise producer Simon Keat join the fold with a pair of thoughtful, pensive deep house cuts. Lead track "Pressure Box" is the track with a sense of unpredictable funk, giving us juicy chords, starry-eyed pads and an overall nice atmosphere with the drums moving ever forward. The B-side "Azikiwe" fuses sporadic arpeggiations with some very thoughtful chord melodies. Maybe it could be described as having a more psychedelic twist. Another fine house record from the Common Dreams team.
…

Read more
Played by:
Owen Jay (Batti Batti / Gauss )
,
Gaetano Battista
,
Tooli (Local Talk / OMENA)
,
Monsieur Cedric (Serie Limitee)
,
John Shima
,
Our Mutual Friend
,
Sir Lord Comixx
,
TIJN
,
Brad P/Inner Shift/Common Dreams
,
G-Prod
,
Carl H (ANIMALS ON PSYCHEDELICS )
,
Lino Pugliese
,
Titonton Duvante (Residual)
,
DJP / Soul Print Recordings
,
Rob Belleville
,
Jock Burton
,
Pastaga
…

Read more
Items 1 to 2 of 2 on page 1 of 1