Items 1 to 3 of 3 on page 1 of 1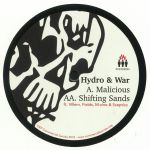 Cat: SUICIDE 094. Rel: 07 Feb 18
Drum And Bass
Malicious (6:10)

Shifting Sands (feat Villem, Fields, M-Zine & Scepticz) (6:01)
Review: Over the last five years, best buddies Hydro (AKA David Pearson) and War (Sonny Ponsar) have joined forces on countless singles. Here, they continue their successful production partnership via a typically fizzing, Adrenalin-fuelled EP on Commercial Suicide. "Malicious" is creepy and paranoid in tone, with unsettling aural textures and bombastic, redlined sub-bass complimenting the duo's punishing, brilliantly programmed D&B beats. It's accompanied by flipside "Shifting Sands", a six-way crew cut featuring Villem, Fields, M-Zine and Scepticz. This is similar rhythmically and at times equally dark, though it does also make use of some dreamy pads and a spine-tingling, beat-free breakdown.
…

Read more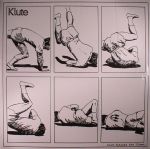 Cat: SUICIDELP 018. Rel: 05 Apr 17
Drum And Bass
Lose My Way (feat Stamina MC) (5:22)

Earth Spits Out The Living (5:39)

Angel Makers (5:42)

Lost Sales (5:41)

Soul Boy (5:19)

Crimson (5:42)

The Dreams (6:06)

Game Is Over (feat Robert Manos) (5:33)

Clappy (5:00)
Review: With a discography stretching back to the mid 1990s to his name, Tom Withers AKA Klute is now one of drum & bass's elder statesmen. We can forgive him, then, for taking his time over Read Between The Lines, his first album in four years (and eighth in total). Beginning with the skittish live breakbeats, foreboding chords and on-point Stamina MC vocals of "Lose My Way", Withers lays down a succession of tracks that blend his usual punchy D&B and revivalist jungle rhythms with nods to electrofunk, skewed funk, spacey soul, vintage UK garage, trippy electronica and the kind of experimental D&B that made Exit Recordings famous. The overriding feel, though, is of an artist bending liquid funk into inviting new shapes.
…

Read more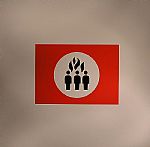 Cat: SUICIDELP 007/2LTD. Rel: 17 Oct 07
Drum And Bass
Escepe Let Go

Toiler

Shirtless

Why We Fight
Items 1 to 3 of 3 on page 1 of 1