Items 1 to 3 of 3 on page 1 of 1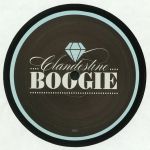 Cat: CLB 001. Rel: 31 Jan 18
Disco/Nu-Disco
Hold On (6:55)

Wait For You (7:05)

Understand (5:29)

Understand (Dave Allison remix) (6:07)
Review: Editorial's new sublabel Clandestine Boogie intends on getting everyone grooving on the dancefloor. The mysterious Dark Horse Disco is in charge here, and bringing the goods. Beginning with the sleazy guitar riffs on "Hold On" nailing that French Touch kida vibe, the original grooves keep coming courtesy of the late night mood lighting on "Wait For You" with its sweet and sampled vocal hooks and the neon-lit boogie down vibe of "Understand" sure to get some sexy moments happening at any club you play this to. Finally we have Montrealer nu-disco hero Dave Allison (Editorial/Kinjo) doing what he does best on his remix, which is equally as seductive but more glossy and hi-definition.
…

Read more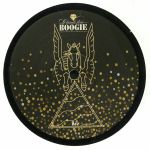 Cat: CLB 002. Rel: 23 May 18
Disco/Nu-Disco
Makin It Hot (4:34)

Makin It Hot (Matt Hughes remix) (5:17)

Sparkle (5:35)

Sparkle (Dave Allison remix) (5:56)
Review: Back in 2016 we waxed lyrical about the synth-funk focused debut album from Liquid Pegasus, a producer who could well become a major force on the nu-boogie scene in years to come. Here he presents his first solo single since, a notably vibrant, colourful and sun-kissed affair that regularly reaches rush-inducing levels of positivity. Check the meandering synth-bass, sparkling stabs and eyes-closed jazz guitar solos of "Makin' It Hot". "Sparkle" is deeper, more laidback and a touch more disco-fied - whilst of course emphasizing bold boogie synths - but also superb. Dave Allison does a great job slightly upping the tempo and increasing the Balearic factor on his "Sparkle" remix, while Matt Hughes take on "Makin' It Hot" is arguably sturdier and more club-ready than Liquid Pegasus' original version.
…

Read more
Cat: CLB 003.
Disco/Nu-Disco
Voyager 84

Voyager 84 (Kim & Buran mix)

Scruscru & Sunner Soul - "Spring Mood"

Scruscru & Sunner Soul - "Joy"
Items 1 to 3 of 3 on page 1 of 1