Items 1 to 3 of 3 on page 1 of 1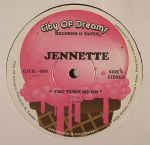 Cat: COD 004. Rel: 17 Sep 15
Disco/Nu-Disco
You Turn Me On (vocal) (5:04)

You Turn Me On (dub) (6:07)
Review: Classic freestyle vibes from 1985: original copies of this on Nezz have been known to pass hands for over L100 but thankfully City Of Dreams have had the good grace to commission a reissue. The original has that raw honesty that many freestyle records are cherished for; the synths are loose, the mix isn't polished and Jennette's girl-next-door voice sounds real and untouched. The dub is special, too; a splice and diced 808 throwdown, it still sounds just as excitable and funky as it did 30 years ago.
…

Read more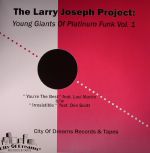 Cat: COD 007. Rel: 10 Aug 16
Disco/Nu-Disco
You're The Best (feat Luci Martin - vocal) (4:25)

You're The Best (extended mix) (5:34)

Irresistible (feat Dee Scott) (5:01)
Review: Classic disco-soul jam from the short lived Larry Joseph Project, a diggers delight from 1983 that gets a much needed re-issue. The original version of "You're The Best" is up there with anything else of the era's finest moments such as by Chic or Sister Sledge or even Gwen Guthrie and there's a handy extended mix too for the heads. On the flip we also have "Irresistable" which is another soul funk-boogie jam that's so wonderful that the title suits it just perfectly.
…

Read more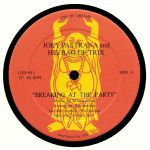 Cat: COD 011. Rel: 19 Mar 18
Disco/Nu-Disco
Breaking At The Party (6:27)

Breaking At The Party (instrumental) (6:26)
Review: You'd be forgiven for not knowing "Breaking At The Party", the sole single release from NYC outfit Joey Pastrana & His Back of Tricks. It was originally released in 1984 on the short lived Tropic Of Buddha Records, a label dedicated to Latino takes on electro and disco. Such is the record's obscurity and cult status amongst collectors that you'll struggle to find original copies for sale for less than L500. This City of Dreams reissue presents both of the original mixes ("Vocal" and dub style "Instrumental"), both of which fuse elements of boogie, electro and dub disco in a fabulously eccentric and wonderfully funky way. The synthesizer sounds, in particular, are superb.
…

Read more
Items 1 to 3 of 3 on page 1 of 1