Labels
Items 1 to 2 of 2 on page 1 of 1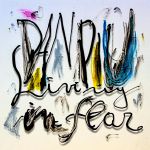 Cat: CRTL 004 . Rel: 08 May 17
Techno
Pulsating Orbit (4:54)

Out of Style (4:55)

Linving In Fear (4:33)

Self Education (6:36)

La Pacifica 2nd Avenue (7:03)

Jupiter Nights (5:22)

Moon Rain (3:54)

Zarenzeit In Berlin (4:07)

Lonely (7:23)

Emigrated In The Ghetto (2:43)

Time Out (5:20)
Review: London label Cartulis Music has struck gold with this release, turning to Swiss producer Dan Piu for a much-needed vinyl edition of his 1999 album Self Education. Renamed Living In Fear and featuring a rearranged, remastered grip of 11 tracks, it's hard to believe techno this inventive and original managed to stay as a limited CD release for so long. There's a rough and ready Midwestern techno finish to many of the tracks on offer, but between the tough impact of certain sounds there's a great deal of subtlety to enjoy throughout this album. Surefire floor workouts like "Self Education" meet with playful hip hop experiments to make for a wholly enjoyable, not to mention surprising, listening experience.
…

Read more
$23.86
SAVE 25%
in stock
$17.89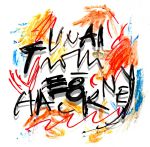 Cat: CRTL 005. Rel: 20 Nov 17
Techno
Horton

125 Blacksmith

Nael
Review: Having kicked the label off back in 2014 and been intermittent in releasing music since, Cartulis Music is back with the label boss at the controls for another intriguing dive into the realm of leftfield techno and electro. There's a playful bent to the snagging beat and squelchy synths on "Horton" that call to mind the wobbly electro of Metamatics et al, while "125 Blacksmith" takes a slightly darker path without losing that acidic punch. "Nael" finishes the EP off on a more experimental tip, allowing the sounds plenty of space to loll about in a dazed reverie that shares the unconventional nature of the more dancefloor-minded tracks.
…

Read more
Items 1 to 2 of 2 on page 1 of 1