Labels
Items 1 to 3 of 3 on page 1 of 1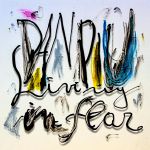 Cat: CRTL 004 . Rel: 08 May 17
Techno
Pulsating Orbit (4:54)

Out of Style (4:55)

Linving In Fear (4:33)

Self Education (6:36)

La Pacifica 2nd Avenue (7:03)

Jupiter Nights (5:22)

Moon Rain (3:54)

Zarenzeit In Berlin (4:07)

Lonely (7:23)

Emigrated In The Ghetto (2:43)

Time Out (5:20)
Review: London label Cartulis Music has struck gold with this release, turning to Swiss producer Dan Piu for a much-needed vinyl edition of his 1999 album Self Education. Renamed Living In Fear and featuring a rearranged, remastered grip of 11 tracks, it's hard to believe techno this inventive and original managed to stay as a limited CD release for so long. There's a rough and ready Midwestern techno finish to many of the tracks on offer, but between the tough impact of certain sounds there's a great deal of subtlety to enjoy throughout this album. Surefire floor workouts like "Self Education" meet with playful hip hop experiments to make for a wholly enjoyable, not to mention surprising, listening experience.
…

Read more
Cat: CRTL 007. Rel: 25 May 18
Techno
Ambiance Unknown

The Game

Where Has Love Gone (925)

Psych Ice

Wires Everywhere

Looking Thru Windows

Under A Brooklyn Sky

Memories

Move & Think

Always (1993 mix)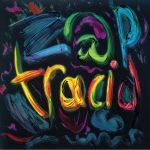 Tracid
(140 gram vinyl 12" repress)
Cat: CRTL 006. Rel: 23 Apr 18
Techno
Tracid

That Break

Acid Rhytms
Review: Uruguay's finest house and techno export Z@p continues his welcome return to active service in the freakier end of the scene with this spot on Cartulis Music. "Tracid" has a clue in its title, and it doesn't take long to detect the brazen 303 baiting taking place through the core of this peppy workout. It's an effective weapon used in just the right way that should get bodies wriggling with approval. "That Break" meanwhile diverts into a kind of braindance territory with the titular drums matched with more wobbly synth leads and spooked out pads, and then "Acid Rhytms" rounds the EP off with a more reflective cut for calmer moments in the dance.
…

Read more
Items 1 to 3 of 3 on page 1 of 1