Items 1 to 3 of 3 on page 1 of 1
Cat: CARPET 03.
Minimal/Tech House
Piege

Piege (Losoul remix)

Reduction

Climbdown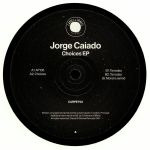 Cat: CARPET 02. Rel: 20 Feb 18
Minimal/Tech House
AP135 (6:56)

Choices (6:24)

Tarradas (7:20)

Tarradas (S Moreira remix) (8:27)
Review: Carpet & Snares is a label and record store based in Lisbon and managed by Jorge Caiado. It is the result of a plural vision of house and techno, with a desire to develop and express that vision - providing fans, artists and DJs with a physical space and an editorial platform. Following up the inaugural release by local lad Andre Leira, label head honcho Caiado steps up next for four lush excursions through the deep and evocative. Starting off on the A side with the the soulfully upbeat "AP135", an emotive groove with Motor City influences, as is "Tarradas". But it's the remix by Slow Life's S. Moreira that really owns it, featuring his trademark broken beats, emotive chord progressions and classic Detroit bleep melody - it's simply off the chain! Elsewhere, the smooth and sexy deepness of "Choices" calls to mind classic Nick Holder or Moodymann.
…

Read more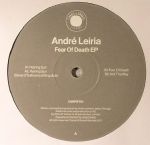 Cat: CARPET 01. Rel: 10 Jul 17
Minimal/Tech House
Raining Sun (5:43)

Raining Sun (Steve O'Sullivan Drifting dub) (7:37)

Fear Of Death (7:04)

Not The Way (7:48)
Items 1 to 3 of 3 on page 1 of 1