Labels
Items 1 to 3 of 3 on page 1 of 1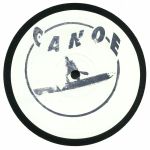 Sounds Of The Spectrum

Resist Dance

Galaxxy Haze
Review: Nyra's Canoe label continues to provide a vessel for the Irish producer to explore his sound without anything getting in the way. The 12" kicks off with "Sounds Of The Spectrum" coming on like a classic 90s house jam from the Detroit school, classic samples and stabs in tow. "Resist Dance" is a deeper, moodier affair but the old-school romanticism is still there in abundance. Then "Galaxxy Haze" rounds the EP off with a pumped up techno cut that still places dusty machine soul at the forefront of the mix, and full credit to Nyra, he makes it sound utterly legit in the process.
…

Read more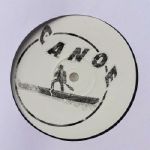 D.a.t (5:25)

Save Lite (4:26)

Rexperiance (6:07)
Review: The Canoe label comes to life with some rough and ready cuts for the wilder kind of dance, courtesy of Nyra's gritty studio approach. Having previously been found on the likes of Never Learnt, Elastic Dreams and more besides, there's no doubt the plucky producer has experience in the field, and the diversity of the styles on CANOE 001 is testament to that. "D.a.t" is a stripped down machine workout that keeps things punchy and urgent throughout. "Save Lite" meanwhile is a wound-up, bleepy techno number with soul, and then "Rexperiance" aims for the rave jugular with a stab-tastic lead and some crunchy breaks.
…

Read more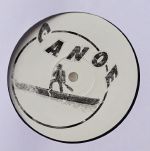 Love Safari

Music Is The Way

Tears I Cant Hold
Review: Nyra's Canoe series continues to serve up the finest disco flavoured edit heat, reaching for some absolute gems and giving them a club friendly re-rub that will ensure their place in your record bags for aeons to come. "Love Safari" is everything you want a classic disco stomper to be, all slinky basslines, sustained Philly strings and chants of "Africa". "Music Is The Way" sees Nyra getting more intricate with his editing scalpel, letting the filters and phasers run wild with glorious, delirious results. "Tears I Can't Hold" pushes the tempo up while maintaining the sweet soulful vibe, screaming out for a mix with some hardline Detroit techno in a DJ Bone stylee.
…

Read more
Items 1 to 3 of 3 on page 1 of 1