Items 1 to 2 of 2 on page 1 of 1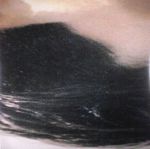 Cat: BED 003. Rel: 22 Mar 17
Experimental/Electronic
I (1:48)

II (1:56)

III (0:46)

IV (1:15)

V (1:34)

VI (2:51)

VII (3:21)

VIII (1:40)

IX (1:42)

X (1:31)

XI (0:50)

XII (1:02)

XIII (1:52)

XIV (2:44)
Review: Ohio born producer John Roberts returns under a different pseudonym named Body Four on his own Brunette Editions and follows up last years Plum LP under his birth name, as well as two previous full length outing on Hamburg label Dial: namely his stunning debut Glass Eights. On this self titled album under the alias, Roberts once again utilises both electronic and acoustic sources, merging both classical and dance music influences, as well as some some experimental and musique concrete approaches on what could be his most challenging album yet. Overall the opus' lo-fi and tape saturated aesthetic adds to its atmosphere, as jagged junkyard rhythms thump around beneath layers of dust and his gritty sound sources writhe in low-bit sample rates and endless layers of time based effects. At times gentle or subtle and rather quite abrasive at other times, all in all this collection of tracks (which on average come in at around a couple of minutes) cover a great variety of moods and grooves.
…

Read more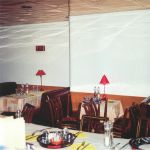 Spill
(limited transparent red vinyl 12")
Cat: BED 008. Rel: 18 Apr 18
Experimental/Electronic
Spill (8:17)

Wrecked (3:11)

Fluid (3:50)
Review: Following up 2016's dynamic Plum LP on his Brunette Editions imprint, New York City based producer John Roberts returns with a release that he best described himself as 'a series of songs written and destroyed. Self-cannibalized productions spit back out in abnormal silhouettes.' Indeed, it's quite the departure from the dusty and evocative deep house he produced on Hamburg imprint Dial a while back - in particular his well received debut Glass Eights in 2010. "Spill" is an unholy mixture of neo-classical, experimental lo-fi techno and guitar drones - that isn't altogether unpleasant. On the flip, be captivated by the bittersweet ambient house of "Wrecked" and the ethereal peace "Fluid" composed of powerful blasts of distortion and sombre trumpets.
…

Read more
Items 1 to 2 of 2 on page 1 of 1