Labels
Items 1 to 3 of 3 on page 1 of 1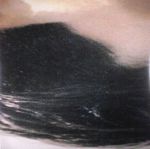 Cat: BED 003. Rel: 27 Mar 17
Experimental/Electronic
I (1:48)

II (1:56)

III (0:46)

IV (1:15)

V (1:34)

VI (2:51)

VII (3:21)

VIII (1:40)

IX (1:42)

X (1:31)

XI (0:50)

XII (1:02)

XIII (1:52)

XIV (2:44)
Review: Ohio born producer John Roberts returns under a different pseudonym named Body Four on his own Brunette Editions and follows up last years Plum LP under his birth name, as well as two previous full length outing on Hamburg label Dial: namely his stunning debut Glass Eights. On this self titled album under the alias, Roberts once again utilises both electronic and acoustic sources, merging both classical and dance music influences, as well as some some experimental and musique concrete approaches on what could be his most challenging album yet. Overall the opus' lo-fi and tape saturated aesthetic adds to its atmosphere, as jagged junkyard rhythms thump around beneath layers of dust and his gritty sound sources writhe in low-bit sample rates and endless layers of time based effects. At times gentle or subtle and rather quite abrasive at other times, all in all this collection of tracks (which on average come in at around a couple of minutes) cover a great variety of moods and grooves.
…

Read more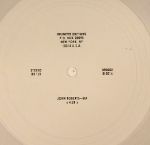 Six
(limited 1-sided clear flexidisc 7")
Cat: BED 002. Rel: 16 May 16
Deep House
Six (4:30)
Review: Caps lock enthusiast John Roberts is back: has it really been six years since his ground-breaking debut LP Glass Eights? Since then his Brunette Editions imprint has proven to be impressive in its own right, releasing some majestic and innovative pathways in deep house music. Arriving as a 7" precursor to a forthcoming album, "Six" continues on with Roberts' imaginative use of sampling and composition with his audio collage taking in everything from Oriental music translated via smooth deep house vibes and rough and dusty hip-hop inspired beats. Absolutely sublime!
…

Read more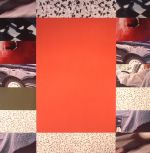 Cat: BED 004. Rel: 01 Aug 16
Experimental/Electronic
Six (4:29)

Glue (2:46)

Fumes (2:46)

Wade (3:32)

Dye Tones (3:05)

Chlorine (4:53)

Plastic Rash (3:16)

Gum (3:48)
Review: The career of Cleveland's John Roberts has certainly gone from strength to strength since his incredible debut album Glass Eights on Dial back in 2010. Since then, 2013's Fences LP delved deeper into the exotic and abstract as did the Orah and Six EPs on his newly inaugurated Brunette Editions imprint. His first full length offering for the new label, the Plum LP continues on with Roberts' fascination with stunning percussion styles, oriental aesthetics and inventive use of sampling. All the tracks are quite short, lasting on average about three minutes, but have just the right amount of impact. There's a diverse range of moods on offer; from the 80's Japanese action film vibe of "Glue", the woozy steel drums workout on "Dye Tones" to the dusty Balearica of "Gum". It's all quite brilliant really.
…

Read more
Items 1 to 3 of 3 on page 1 of 1