Items 1 to 2 of 2 on page 1 of 1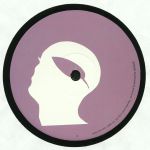 Cat: BMSS 003. Rel: 30 Apr 18
Minimal/Tech House
Track001A (7:42)

Track002A (7:39)

Track001B (9:00)

Track002B (7:25)
Review: Botanic Minds have quietly built a vibe that is all their own with a series of 12"s from lesser known artists on the fringes of the minimal scene. There's something different at work in these tracks, not least on the limber opening jam that kicks off this uncredited fourth release on the label. "Track002A" has a more familiar house shuffle, but there's still an intriguing atmosphere submerged in the micro samples lingering in between the beats. On the second side, things get super minimal on "Track001B," pushing the dancefloor dynamics to the back and focusing on strange shards of sound instead. "Track002B" finishes the EP off on a lopsided, funky tip with another lysergic soundscape hovering in the middle distance.





…

Read more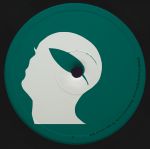 Cat: BMSS 004. Rel: 18 Jun 18
Minimal/Tech House
Track001A

Track002A (Lizz remix)

Track001B

Track002B (Barut remix)
Review: The latest transmission from Botanic Minds comes courtesy of an unnamed producer, although whoever they are they clearly understand the innate minimal funk of the label. "Track001A" shuffles with the kind of subdued seduction that Botanic Minds has made its name on thus far, while "Track001B" follows suit with another surefire bomb for the late night / early morning rollers who want their groove to last forever. Rising producer Lizz brings a different kind of energy with the remix of "Track002A," injecting some warm melodic instrumentation samples into the mix to create a positively sunny atmosphere. Barut makes a first appearance on a remix of "Track002B," again flipping the script with a throbbing acid approach that contrast smoothly with the sleek minimalisms of the original tracks.
…

Read more
Items 1 to 2 of 2 on page 1 of 1