Blundar
Items 1 to 3 of 3 on page 1 of 1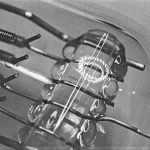 Untitled
(limited 180 gram vinyl 2xLP + insert)
Cat: BLUNDAR 2. Rel: 03 Jul 17
Techno
Track 1

Track 2

Track 3

Track 4

Track 5

Track 6

Track 7

Track 8

Track 9
Review: German techno champ Alex Cortex hasn't released an album since 2011's Kihon on Pomelo, but the prolific and long-serving artist is rarely resting on his laurels. Having released just one other EP from Lowtec, Blundar now presents a new untitled LP from Cortex that should satisfy fans of his leftfield approach to techno in all its forms. "Track 2" is a masterclass in how to work breakbeats into techno without sounding forced or false, while "Track 4" blooms from delicate ambience to snagging broken beat with the grace you can only find with such a seasoned vet. Spanning many moods, tempos and rhythms, this is a perfect demonstration of the many engrossing approaches Cortex can attempt and succeed at within the many-sided realm of techno.
…

Read more
$14.66
SAVE 25%
in stock
$11.00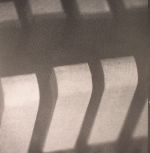 Track 1 (5:39)

Track 2 (5:00)

Track 3 (4:55)

Track 4 (3:16)
Review: After 19 years in the game, techno veteran Jens "Lowtec" Kuhn is still going strong. While he's recently been in a nostalgic mood - as reissues of early material prove - Kuhn is still capable of producing fresh, high quality material. There's much to enjoy about this first EP for new Malmo label Blundar, from the loud tape hiss, spooky melodies and weirdo ambient dub intent of "Track 2", to the moody, early Autechre throb of Skam-ish closer "Track 4". Dancefloor-minded thrills come in the shape of hypnotic opener "Track 1" - all unsettling, one-note chords, restless rhythms and distant electronics - and the hard-to-pigeonhole madness of the schizophrenic "Track 3".
…

Read more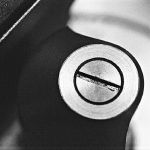 Track 1

Track 2

Track 3

Track 4
Review: Blundar is a label shrouded in mystery, although it seems aligned with artists like Lowtec and those orbiting crews like Smallville. The latest transmission on the dusty house imprint comes from STL, whose disheveled sounds is a natural fit for what has come before on Blundar. "Track 1" peers through a thick haze of smoke, exhaling pads and drones and keeping the bass pulsing throughout. The rest of the EP is given over to experimental and ambient tones, with the second track on Side B being an especially arresting piece loaded with melancholic contemplation. It's another strong addition to the Blundar repertoire, and another example of STL's skills and adaptability in the studio.
…

Read more
Items 1 to 3 of 3 on page 1 of 1