Blorp
Items 1 to 3 of 3 on page 1 of 1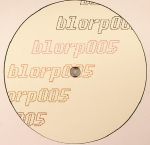 Miagma - "Regional Transit" (5:27)

Jeremy Meeks - "Nu Korea" (5:57)

T Margos - "5222" (8:24)

S Channel - "Opel Mantra" (2:54)
Review: There's rather a lot going on throughout this admirably varied four-tracker from the Blorp camp. Take Magma's on-point opener, "Regional Transit", for example: it begins as a straight-up bouncy techno slammer, before morphing into a saucer-eyed, breakbeat-driven tribute to the early days of British rave midway through. The track that follows, Jeremy Meeks' "New Korea", is a dreamy, languid and pleasingly melodic chunk of rolling retro-futurist deep house bliss, while T Margoss's contribution, "5222" brilliantly joins the dots between deep space acid house and no-nonsense techno. In this context, the metallic, post hip-hop beats and aqueous riffs of S Channel's "Opel Mantra" make perfect sense.
…

Read more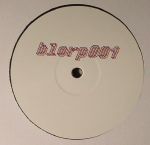 No Moon - "AoE Cutz" (6:18)

Gnork - "Lose Control" (6:39)

Douala - "Track 3" (6:09)

S Channel - "Polar Express Pigeon" (5:31)
Review: New imprint Blorp is described by its' creators as an outlet for "dream music from outer space". It's a fairly accurate description, because the four tracks showcased on this first label sampler deliver spacey, Motor City-influenced deep house goodness in spades. No Moon opens proceedings with the gentle acid lines, reverb-heavy dream chords and undulating machine drums of "AoE Cutz", before Gnork doffs a cap to early '90s ambient house and intelligent techno with the luscious "Lose Control". Flip for Douala's "Untitled 1", a broken beat/ultra deep house hybrid that evokes memories of Neo Image's recent work for Pacific Rhythm, and the deep space sludge of S Channel's trippy "Polar Express Pigeon".
…

Read more
Played by:
Tomi Chair
,
Life Recorder
,
Debukas
,
Nathaniel Jay (Love Notes)
,
Jacques Renault
,
ESB
,
Monsieur Cedric (Serie Limitee)
,
Per Bojsen-Moller
,
Marcelo Tavares(Deep Space Podcast)
,
Rumore
,
Joe Montana
,
Wasserfall
,
Djs: Most Charted - Deep House
,
No Moon
,
Gnork
,
Coca District
,
Shall Not Fade
,
Nachtbraker
,
Leon Revol
,
Rudolf C
…

Read more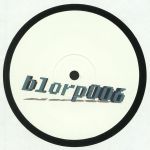 Cat: BLORP 006. Rel: 04 Dec 17
Deep House
Return Me To Savara (6:06)

Dune 2 (5:29)

Aftermath (5:15)

A Festa (6:29)
Review: The meandering and eccentric press release sent out to promote this release describes newcomer Serious A as: "a charming Parisian astronaut with a charming signature sound". It's a fitting description on a number of counts. Although rooted in smouldering late night deep house of the kind that French producers do so well, many of the electronic sounds and percussion elements showcased across the EP are more readily associated with original Detroit techno. We're particularly enjoying the yearning, early morning shuffle of "Dune 2" and gentle bleep techno influences of the chunkier "Aftermath", though jazzy and bumpy closer "A Festa" is also inspired.
…

Read more
Items 1 to 3 of 3 on page 1 of 1