Items 1 to 3 of 3 on page 1 of 1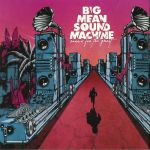 Cat: BMSMLP 001. Rel: 01 Nov 17
Broken Beat/Nu Jazz
Return Of The March (3:59)

Seeing The Bigger Picture (4:12)

Van Chatter (4:40)

Runnin For The Ghost (6:17)

Hired Guns (3:57)

Kang's Lament (0:26)

Burning Van (4:00)

Sahara Cell Phones (5:34)

Another Grain Of Sand (2:30)
Review: Since forming in 2009, Big Mean Sound Machine has carved a niche as purveyors of global "body and soul" music whose attractive and floor-friendly tracks brilliantly blend elements of South American, Caribbean, African and North American music. Runnin' For The Ghost, their fourth full-length, distills this potent formula further, with the 15-piece ensemble offering up tracks rich in Tony Allen style drum rhythms, dub-soaked basslines, righteous Cuban horns, juju guitars, mighty dub basslines and mind-altering hand-percussion. It's an anything-goes, open-minded approach that results in a swathe of arresting highlights, from the bustling horns and alien synths of "Sahara Cell Phones" and Cuban dub flex of "Another Grain of Sand", to the hectic Afro-funk fun of "Van Chatter".
…

Read more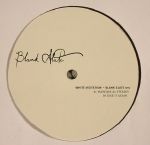 Cat: BLANKSLATE 010. Rel: 25 Jun 15
Techno
Maintain (6:47)

CYEADOS (6:28)

Take It Again (9:26)
Review: Having seen his stock rise thanks to outings on L.I.E.S and Dog in the Night, White Visitation (AKA producer Nicolas Guerrero) pops up on Black State, with the tenth installment of the well regarded label's self-titled series. Opener "Maintain" is dense, creepy, dark and intense, with foreboding textures and woozy electronics enveloping a thickset techno groove. The IDM inspired bliss of "Close Your Eyes And Dream of Screaming" is - despite the rather off-putting title - a dreamy and picturesque delight. Perhaps the EP's strongest moment, though, is flipside "Take It Again", a delightfully chopped-and-screwed chunk of pitched-down euphoria.
…

Read more
$12.15
SAVE 40%
in stock
$7.29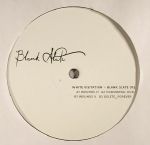 Cat: BS 013. Rel: 12 May 16
Techno
Wounds II (7:35)

Horizontal Dub (5:23)

Wounds V (5:07)

Delete Forever (5:38)
$10.23
SAVE 25%
in stock
$7.67
Items 1 to 3 of 3 on page 1 of 1