Blanco Y Negro
Items 1 to 2 of 2 on page 1 of 1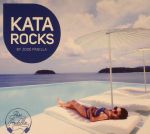 Cat: MXCD 3194. Rel: 09 May 16
Balearic/Downtempo
Jose Padilla - "Maybe The Sunset" (feat Lydmor)

Cantoma - "Abando"

Chris Coco - "Una Trade Calurosa"

Pional - "In Another Room"

Red Axes - "Spider Reel"

Jose Padilla - "Lillipop"

Glass Coffee - "Disclosures"

Seb Wildblood - "Submarine"

Jesus Gonsev - "Honey Bunny"

Instant House - "Awade"

Los Charly's Orchestra - "The Groove & It's Synonyms"

Romain Bezzina - "Fly Away Jack"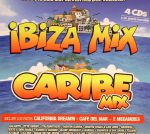 VARIOUS
Cat: MXCD 3221. Rel: 25 Jul 16
Funky/Club House
Freischwimmer - "California Dreamin"

Galantis - "No Money"

Riton - "Rinse & Repeat" (feat Kah-Lo)

Otto Knows - "Dying For You" (feat Lindsey Stirling & Alex Aris)

ItaloBrothers - "Kings & Queens"

Martin Garrix - "Now That I've Found You" (feat John & Michel)

KSHMR & Marnik - "Bazaar" (official Sunburn Goa 2015 anthem)

Hardwell - "Run Wild" (feat Jake Reese)

DJane HouseKat & Rameez - "Ass Up"

DJ Valdi - "Don't Work, It's Party Weekend"

Kriss Raize - "Turn Me On (Hold On)" (feat David Celine)

Michael Feiner - "Mantra"

Lea Rue - "Sleep, For The Weak!" (Lost Frequencies remix)

Arsenium - "What Is Love"

Mattn & Futuristic Polar Bears - "Cafe Del Mar 2016" (Dimitri Vegas & Like Mike vs Klaas radio mix)

Showtek & Eva Shaw - "N2U" (feat Mantha Wash)

Dimitri Vegas & Like Mike vs W&W - "Arcade"

Arno Skali - "Let It Go"

Carolina Marquez - "Oh La La La" (feat Akon & J Rand)

DJ Xavi Reina - "Miami Sax Boom" (feat Sahra Lee)

The Moonsters - "I Just Wanna He-Man" (feat Ruth Calixta & Gemeni)

Wolfpack & Warp Brothers - "Phatt Bass 2016"

Tujamo - "Drop That Low (When I Dip)"

Jose AM & Jack Mazzoni - "#Musicote" (feat Lexter)

Maan On The Moon - "Scar"

Tiesto & Don Diablo - "Chemicals" (feat Thomas Troelsen)

John Dahlback - "Count To Ten" (feat Alexx Mack)

Thomas Gold - "Believe" (feat Bright Lights)

Dimitri Vegas & Like Mike, Steve Aoki vs Ummet Ozcan - "Melody"

ChildsPlay & Chunkie - "Warrior" (feat Shaylen)

Scotty - "On The Move (Take Me Away)"

Klaas - "Far Away" (feat Jelle Van Dael)

Tara McDonald - "I Need A Miracle"

Deeplow - "Dancin In The Sun"

Barrabas - "Wild Safari" (David Penn remix edit)

Freischwimmer - "Ain't No Mountain High Enough" (feat Dionne Bromfield)

Martin Van Lectro - "Never Know" (Klaas remix edit)

Jose Franco & Natalie Page - "Skydiving"

Roberto Sansixto - "Phoenix" (feat Ruth Calixta - DJ Valdi remix)

Sergi Sanchez & Romy Low - "Bad Girl"

Aina Maro - "Addicted To You"

Jordi MB - "You" (feat Jason Rene)

German Oritz aka DJGo - "Ibiza Mix 2016" (bonus track)

Lily AM - "Te Esperare"

Tinto - "La Ultima Noche"

Lucrecia - "La Vida Es Un Carnaval"

Team D'Luxe - "El Ritmo De Tu Corazon"

Sixto Rein - "Vive La Vida" (feat Chino Y Nacho)

Sashi - "Deseo"

Funcho - "Rumba Zumba"

Big Black - "Traga"

ELA - "Yo Puedo Con Todo"

C-Milo - "Tengo Para Ti"

Hector De Cesare - "Corazon"

Diehl The Versatil - "Madura"

EME BE - "Sin Parar (Ae Ae Ae)" (feat DTFive & Kessy)

Dany Aznar - "Quiero Sonar" (feat Papa Joe & Los Kenos)

Pepe Gordillo & Emilio Romero - "Down"

Nico Mastre - "Sin Ropa" (feat Tony Fernandez)

Romantico Latino - "La Vida Entera"

DJ Tedy - "Caribe mix 2016" (bonus track)

Lucrecia - "Na Na Hey Hey Hey (Kiss Him Goodbye)"

Loona - "Badam"

Joe Berte' - "Esto Es El Guaco" (feat El Tremendo)

Kiko Fernandez & Lito Pozas - "Por Siempre"

Team D'Luxe - "Dejate Llevar"

Konnex - "Soltero"

K-Whigga - "Quiero Beber"

DN-Tato - "Dame De Eso"

Gaitanes - "De Que Me Vale" (feat Willie Colon)

Havanos - "Reggaebuena"

Kidmen - "Phenomenal" (feat David Ferrari)

El Chavo - "Mi Gata"

Moreno Chembele - "NO Quiero Bla Bla Bla" (feat Blackka & Mr Vla - remix)

Ayman - "Baila Mi Reggaeton" (feat Lobato Brothers)

Philip Jhon - "Turu Turu"

Sashi - "Sin Compromiso"

Prophex - "Dejalo Caer"

Leisy Celada - "Pies En Tierra"

Aldo Ranks - "Vuelve" (feat Arthur)

Jadis Camila - "No Me Digas Mentiras"
$19.91
SAVE 40%
in stock
$11.94
Items 1 to 2 of 2 on page 1 of 1