Items 1 to 2 of 2 on page 1 of 1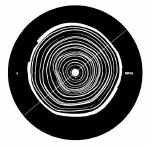 Cat: BW 02. Rel: 12 Mar 18
Minimal/Tech House
Morning Vibe

Back For Good

Chunchuneo

Chunchuneo (Yaya remix)
Review: David Gtronic kicked off the Black Wood label with the Kryptoo 12", and now Javier Carballo swiftly follows up with the immersive tones of Morning Vibe. Carballo's sound is undoubtedly rooted in the minimal house he's turned out for One Records amongst others, but he's got a distinctive edge in his productions that makes them stand out. "Morning Vibe" in particular does so well because it matches airy pads and skittering drums with a measured lick of acid, making something truly trippy in the process. "Back For Good" pairs dubby chord pulses with shuffling hats, and "Chunchuneo" gets locked into an insistent rhythmic chug that it's tough to resist.
…

Read more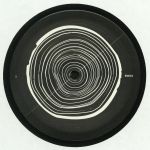 Cat: BW 01. Rel: 29 Jan 18
Minimal/Tech House
Adrl Dub (7:24)

Lexiwedin (7:03)

Sequence (7:20)

Sequence (Dan Farserelli remix) (7:17)
Review: Berlin-based Miami man David Gtronic has been busy these past few years, working closely with Randall M, Chad Andrew, Dudley Strangeways and many more besides. He's going it alone with this inaugural release for Black Wood, relishing the opportunity to explore his craft across three original productions. "Ardl Dub" is a dense, shuffling minimal house production primed for working into a long and flowing set, while "Lexiwedin" showcases a more reflective side to the producer with sweeping synth tones and a whisper of electro worked into the rhythms. "Sequence" takes the minimal vibe to the next level, folding dubby subtleties into the mix to great effect. Dan Farserelli then steps up with a remix that injects a little boompty bass into the track for a wholly different, dancefloor friendly kind of jam.
…

Read more
Items 1 to 2 of 2 on page 1 of 1