Bine Music Germany
Items 1 to 3 of 3 on page 1 of 1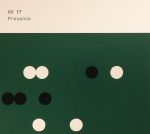 Cat: BINE 036CD. Rel: 15 May 17
Techno
See

Focus

Journey

Experience

Landscape

Touch

Stand

Internal

Horizon

Choose

Knowledge
Review: Like many at the fringes of electronic music, Kenneth "As If" Werner has spent much of his career self-releasing music, occasionally popping his head above the parapet via established labels such as Rohs! Records and Gterma. For his latest full-length outing, Presence, Werner has made the move to Bine Music. It's a wonderfully atmospheric and evocative set that gently ambles between stargazing ambient, IDM, deep techno, intelligent techno and the kind of slowly unfurling electronica found on the greatest electronic albums. Throughout, there are subtle nods to vintage Detroit electronic music, but for the most part the music has its own distinctive voice.
…

Read more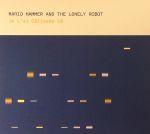 Cat: BINE CD37. Rel: 26 Jun 17
Techno
Y'Aburnee (Arabic)

Tarvotur (Icelandic)

Mamihlapinatapai (Yaghan)

Je L'Ai Calissee La (French)

Tenalach (Irish)

Horilyts (Ukrainian)

Gezelligheid (Dutch)

Backpfeifengesicht (German)

Aay'han (Mando'a)

Verkackt Die Dritte (German)

Tenalach (Irish)
Review: Long-serving techno producer Mario Hammer first joined forces with The Lonely Robot (AKA Josef Steinbuchel) back in 2015. The duo's largely overlooked debut album of Berlin School inspired ambient works, L'esprit De L'escalier, soon followed. Two years on, they return to action with an equally impressive follow-up. Musically, Je L'ai Callissee La explores similar sonic territory its predecessor, with Gammer and Steinbuchel wrapping grandiose electronic chords and ear-catching synthesizer melodies around woozy soundscapes and sampled audio textures. There are a few gently rhythmic moments dotted throughout, though these are still undeniably horizontal in ethos, rather than attempts at dancefloor domination. Throughout, the tracks sound spacey, atmospheric and beguilingly beautiful.
…

Read more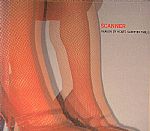 Cat: BINECD 7. Rel: 04 Apr 05
Experimental/Electronic
Restless, Ungathered

Reason By Heart, Sleep By Twilight

Drifted...Drifted
Items 1 to 3 of 3 on page 1 of 1