Items 1 to 3 of 3 on page 1 of 1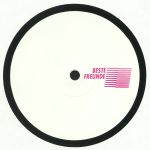 Cat: BFF 05. Rel: 16 Jan 18
Deep House
Anil Aras - "Track 1" (5:30)

Paolo Rocco - "Ill" (7:58)

Moises - "Easy Beauty" (6:33)

Esposito & Nadje - "HBP" (7:46)
Review: Crew love is true love: Beste Freunde 05 is upon us and it's not likely to hang around. Once again it's a whole new collective of like-minded souls together for a fresh expedition. Anil Aras leads the mission with a rippling Detroitian understated number simply called "Track 1". He's flanked by Paolo Rocco and Moises. The former ups the temperature and gets us in a lather with the insistent pace of "Ill" while the latter sooths our souls and oils our joints with the slippery hypnosis session "Easy Beauty". Finally Esposito & Nadje run point with the heaviest tool of the trip - the bubbling technoid "HBP". Friends till the end!
…

Read more
Cat: BFF 04. Rel: 16 Jan 17
Deep House
DXC - "Su Bien Doi" (7:38)

Mac-Kee - "I've Been Tune" (6:40)

Frank Roger - "Ever" (7:07)

Maik Yells - "Swap" (7:36)
Review: Berlin's Modus crew return with another widescreen session from affiliates, friends and comrades. The shadowy DXC duo let rip with another up-tempo ode to Detroit with a relentless slightly dubbed out riff. Long-standing German representer Mac-Kee gets a raw Chicago chunk on with "I've Been Tune" while equally enduring master-craftsman Franck Roger provides spiritual healing with his sultry, harmonic Iz & Diz-esque "Ever". Finally London's Maik Yells takes the last leg with the restrained and contemplative, garage-style strutter "Swap". As with the previous editions of the "Beste Freunde" series, it's premium ear candy across the board... And likely to fly just as quickly.
…

Read more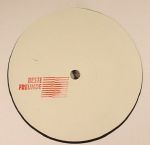 Cat: BFF 02. Rel: 01 Feb 16
Deep House
Manooz - "Yacht 877" (7:24)

Martin Goldyn - "Tolo" (7:09)

Peer Du - "Bottom Case" (6:15)

Philipp Boston - "Track 2" (6:39)
Items 1 to 3 of 3 on page 1 of 1