Items 1 to 3 of 3 on page 1 of 1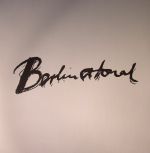 Cat: ATONAL 001. Rel: 26 Aug 15
Techno
Cabaret Voltaire - "Microscopic Flesh Fragment" (live version) (5:10)

Cabaret Voltaire - "Universal Energy" (live version) (10:50)

Miles Whittaker - "Vagabond No. 7" (7:15)

Fis - "Dist CL" (Atonal version) (5:33)

Abdulla Rashim - "Track 5" (19:15)

Abdulla Rashim - "Track 6" (16:07)
Review: Berlin Atonal returned two years ago from a long hiatus, 23 years to be exact. After three tremendous festivals this decade, they now present us with their first recordings since 1984. These particular ones from the 2014 edition. Cabaret Voltaire (in this incarnation featuring only Richard H Kirk) was a true highlight and contributes "Microscopic Flesh Fragment" and "Universal Energy". One half of Demdike Stare Miles Whitaker went solo, presenting his truly unique take on techno, and the slow burning attitude of "Vagabond No. 7" is evidence of this. New Zealand's Fis also appears; rather uncategorisable as always on "Dist CL (Atonal Version)." On the third disc we have Northern Electronics main man and modern auteur Abdulla Rashim presenting two commissions from his captivating atmospheric set that year. Limited to 700 copies.
…

Read more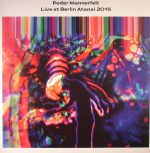 Cat: ATONAL 002. Rel: 26 Jul 16
Techno
The Theory (4:41)

Lines Describing A Circle (7:02)

Limits To Growth (7:41)

I Came (5:18)
Review: Peder Mannerfelt's live performance at Berlin Atonal 2015 featured an early '90s style virtual reality 3-D incarnation of the man himself, complete with mask (as seen on the cover) posing while his violent and psychotic analogue experiments powered away for nearly an hour. An excerpted edition of Mannerfelt's performance features here on the festival's rebooted label. On the A side, the sonar communications on "The Theory" feature, while the shocking grind and squeal of "Lines Describing A Circle" give a good audio snapshot of what the night sounded like. On the flip, "Limits To Growth" features bass powered half by drone pulsations, half by what sound like Gregorian chants, supporting laser zaps and cut up vocal loops. The jagged and angular groove "I Came" shares the same style of tongue-in-cheek weirdness as Diagonal's Powell, who played the same night.
…

Read more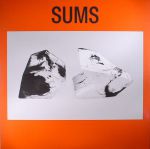 Cat: ATONAL 004. Rel: 16 May 17
Experimental/Electronic
Budapest (4:52)

Matha (4:44)

Nomads (9:16)
Items 1 to 3 of 3 on page 1 of 1