Items 1 to 3 of 3 on page 1 of 1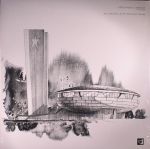 Cat: BERGAMON 04. Rel: 13 Feb 17
Techno
Diego Krause - "Liberation" (original mix) (7:13)

Diego Krause - "Liberation" (Cab Drivers remix) (6:32)

Idealist - "Time Lapse" (original mix) (5:38)

Idealist - "Time Lapse" (Sven Perpetual Night mix) (7:11)
Review: Berg Audio's enigmatic message of releasing pieces of sonic arrangements from the Soviet area fits perfectly with this new collaboration from Diego Krause and Idealist. This is the first time that these two artists appear on the same record, but it certainly won't be their last judging by the calibre of this material; the combination of their loose techno sound is both refreshing and representative of a genre that is going through some soul-searching as of late. Krause steps up with two wonky, rough-house techno-not-techno steppers, the bleepy "Liberation", which is followed by an even bumpier remix from Cab Drivers. On the flip, Idealist's "Time Lapse" is a smoother, more suave house cut boasting a rugged tech feel, leaving Sven's Perpetual Night mix to stray further out into more dub-fuelled territories. Ace.
…

Read more
Cat: BERGAMON 07. Rel: 16 Mar 18
Minimal/Tech House
Moreon & Baffa - "Home Calling" (6:42)

Moreon & Baffa - "Home Calling" (Altitude remix) (6:44)

Deep Square - "Inner Waves" (7:14)

Deep Square - "Inner Waves" (Traumer remix) (6:55)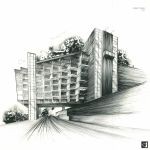 VARIOUS
Cat: BERGAMON 08. Rel: 09 Apr 18
Minimal/Tech House
Io (Mulen) - "Report" (7:35)

Traumer - "Burning" (6:41)

Barac - "Glossary" (7:10)

East End Dubs - "Jade" (6:39)

Exos - "Ahonui" (6:15)

Steve O'Sullivan - "Take It There" (7:11)

Delano Smith & Traumer - "Essence" (7:05)

Idealist - "Mountain Sky" (4:23)
Review: "Numerous elements from the Soviet era expressed through meticulously selected pieces of music." That is the sentence that describes the Berg Audio imprint, and it's pretty much exactly what is communicated through the medium of sound. House and techno are the two main ingredients here, but there is so much depth and diversity to everything that this label touches; this time we're treated with a collaborative affair, a VA LP by the apt name of Directions. Inside, you'll find your usual shades of house form an unusual bunch of artists, making this a novelty and something to boast about in the ol' DJ booth. Even US tech legends Delano Smith and Steve O'Sullivan make an appearance, acting as a guiding light for the rest of the newbies trying to make their name in the more minimalistic end of the dance spectrum.
…

Read more
Items 1 to 3 of 3 on page 1 of 1