Items 1 to 2 of 2 on page 1 of 1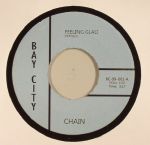 Cat: BC 99001. Rel: 10 Nov 16
Funk
Feeling Glad (3:19)

Down & Wired (2:43)
Review: Bay City claim that between the 60s and 70s, the music scene "was so fertile that the speed with which tastes changed left a colossal amount of incredible music to gather dust - perhaps most famously a profusion of funk, soul and rock." This resulted in many local bands who released their music independently without a label. The rather short lived, James Brown indebted Chain were one of those bands. These impressive two tracks feature hard drums, sharp horns, raw vocals, and supercool guitar licks. And a whole lot of soul, of course!
…

Read more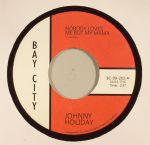 Cat: BC 99002. Rel: 10 Nov 16
Funk
Nobody Loves Me (2:57)

Nobody Loves Me But My Mama (3:50)
Review: More unearthed vintage funk from the mysterious American artist Johhny Holiday is released up next by deep digging retroverts Bay City. A highly valued collectors item, this classic is finally made available for all for a limited time. On the A side is the very James Brown influenced "Nobody Loves Me" which was written by the legendary B.B. King. On the flip we have "Nobody Loves Me But My Mama" an extended version.
…

Read more
Items 1 to 2 of 2 on page 1 of 1