Labels
Items 1 to 2 of 2 on page 1 of 1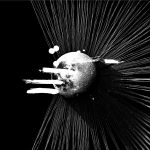 Cat: BAS 004. Rel: 12 Mar 18
Techno
Cassegrain - "Departure Seven"

Ersatz Olfolks - "Straight Road"

Hector Oaks - "Move In Circles, Walk On Lines"

Thomas Hessler - "Memories"
Review: The Bassiani label is the platform for the infamous Georgian club to present its sound to the wider world, and it does so in fantastic fashion with this run of various artist releases. This fourth release kicks off with the dark, textured and brilliantly rendered techno immersion of Cassegrain's "Departure Seven", while Ersatz Olfolks gets a little more heated with the strafing synth work that courses out of "Straight Road". Hector Oaks is also in a rowdy frame of mind with the peak time belter "Move In Circles, Walk On Lines", and it's down to Thomas Hessler to cool things off with the heart-rending electro of "Memories".
…

Read more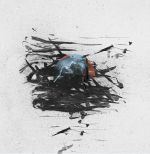 Cat: BAS 003. Rel: 31 Jul 17
Techno
Wata Igarashi - "Stratosphere" (6:31)

Takaaki Itoh - "Monobehaviour" (6:41)

Iori - "Mist" (6:29)

DJ Nobu - "Ufo" (6:13)
Review: Infamous Tbilisi club Bassiani is one of the hallmarks of the emergent Georgian party scene, and its in-house label is adding to the respected reputation of the place with a strong cast of characters occupying each release. There's a distinct Japanese bent to the third volume, leading in with Wata Igarashi's verdant synth-fest "Stratosphere", a truly cosmic slice of modern techno. Takaaki Itoh takes things in a darker direction with the super-linear "Monobehaviour", while Iori breaks things up with the atmospheric offbeat kick of "Mist". That leaves it to scene leader DJ Nobu to complete the circle with a tripped out set of twinkling notes and off-kilter grooves like only he can do.
…

Read more
Items 1 to 2 of 2 on page 1 of 1