Labels
Items 1 to 2 of 2 on page 1 of 1
Cat: BAS 004. Rel: 26 Feb 18
Techno
Cassegrain - "Departure Seven"

Ersatz Olfolks - "Straight Road"

Hector Oaks - "Move In Circles, Walk On Lines"

Thomas Hessler - "Memories"
Review: The fourth release of BASSIANI was dedicated to various artists. Starting from Cassegrain's track "Departure Seven", we encounter a completely new and unfamiliar artist Ersatz Olfolks with his track "Straight Road". Hector Oaks strikes with old school atmosphere by "Move on Circles, Walk on Lines" , while Thomas Hessler competes the circle with melancholic vibe by his track "Memories".
…

Read more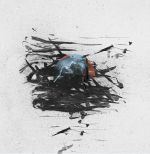 Cat: BAS 003. Rel: 31 Jul 17
Techno
Wata Igarashi - "Stratosphere" (6:31)

Takaaki Itoh - "Monobehaviour" (6:41)

Iori - "Mist" (6:29)

DJ Nobu - "Ufo" (6:13)
Review: Infamous Tbilisi club Bassiani is one of the hallmarks of the emergent Georgian party scene, and its in-house label is adding to the respected reputation of the place with a strong cast of characters occupying each release. There's a distinct Japanese bent to the third volume, leading in with Wata Igarashi's verdant synth-fest "Stratosphere", a truly cosmic slice of modern techno. Takaaki Itoh takes things in a darker direction with the super-linear "Monobehaviour", while Iori breaks things up with the atmospheric offbeat kick of "Mist". That leaves it to scene leader DJ Nobu to complete the circle with a tripped out set of twinkling notes and off-kilter grooves like only he can do.
…

Read more
Items 1 to 2 of 2 on page 1 of 1