Items 1 to 2 of 2 on page 1 of 1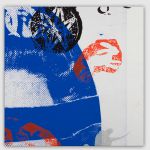 Cat: BASIC VISION 002. Rel: 30 Apr 18
Deep House
Crustation - "Flame" (Mood II Swing Border Infinty dub)

51 Days - "Paper Moon"

Terence FM - "Feelin Kinda High"
Review: Ralph Lawson's position at the helm of the 20:20 Vision label and Leeds' infamous Back To Basics means he's the perfect pick to draw out some classics and give them a fresh airing. The three tracks he's presented here are essentials in anyone's collection, leading in with the arresting deep house swirl of Mood II Swing's "Infinity dub" of "Flame" by Crustation. 51 Days' "Paper Moon" is a more emotionally flamboyant jam, but no less unique and curious in its make up, all cinema strings and bubbling keys with a seriously sensual undercurrent. Terence FM's "Feelin Kinda High" is absolute deep house gold dust, all massive drums and punchy bass, addictive vocal and naught else.
…

Read more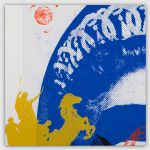 VARIOUS
Cat: BASIC VISION 001. Rel: 30 Apr 18
Deep House
Lil Louis & The World - "I Called You (The Story Continues) " (8:03)

Mike Perras - "Keep Movin'" (6:24)

M-I-Cara - "Casa Beat " (5:55)
Review: Introducing Basic Vision, a new imprint releasing a vinyl series of rare classics from the legendary back to basics club. Selected and compiled by the man who played the first ever record at the club, original resident DJ Ralph Lawson. All the tracks are cut to vinyl from the original master recordings and given enough time on high quality vinyl to ensure clean, loud pressings with original artwork by the godfather of punk design - Jamie Reid.
Basic Vision 001 features one of the greatest ever house music records - Lil Louis & The World's 'I Called You (The Story Continues), still a firm favourite of Ricardo Villalobos. The flip side boasts perhaps the most rare cut, first championed by DJ Harvey and still highly sought after today, M-I-Cara's 'Casa Beat'. While Mike Perras all time classic 'Keep Movin' completes the EP.


…

Read more
Items 1 to 2 of 2 on page 1 of 1