Items 1 to 3 of 3 on page 1 of 1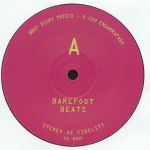 Cat: BB 07. Rel: 05 Feb 18
Disco/Nu-Disco
Dicky Trisco - "O Cao Engarrafado" (7:24)

Joutro Mundo - "Tata Giro" (5:30)
Review: Destination Rio: Barefoot Beats stamp into the new year with these two sunkissed, hip-slinking workouts. Disco doyen Dicky rolls out a steamy percussive affair that builds on every 16 with layers of percussion, horns and dubby overlays. Flip for "Tata Giro" from Rio's own Joutro Mundo; an instant beach number with big vocals, fantastic attention to detail and a squidged out bassline that wriggles without end. Soul for the soles... Barefoot kill it again.
…

Read more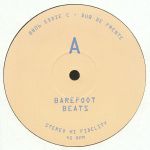 Cat: BB 06. Rel: 15 Jan 18
Disco/Nu-Disco
Eddie C - "Dub De Frente" (6:20)

Balako - "Coisas Dos Home" (8:02)
Review: It's time to kick off our shoes and socks once again as Brazilian sunshine soulsters Barefoot Beats present their sixth episode. Eddie C hops off his motorcycle for a second and dips his toes in the sand for a little Latin cosmicity while Rio duo Balako go all-in with a triumphant vocal hook, a vibrant electroid groove, staccato vocals and strong tones of cuica. Premium uncut Brazilian dancefloor gold.
…

Read more
Cat: BB 08.
Disco/Nu-Disco
Jacques Renault - "I Want You More"

Trepanado - "Nesse Bonde"
Items 1 to 3 of 3 on page 1 of 1