Labels
Items 1 to 3 of 3 on page 1 of 1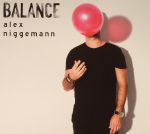 Cat: BAL 19CD. Rel: 07 Nov 16
Minimal/Tech House
TVA - "Radio Camaldoli Stereo"

Andrea Oliva - "Empty Lips"

Dark Sky - "Rainkist" (Trevinos Heartbeat remix)

Gui Boratto - "Joker" (Dave DK mix)

Ricardo Tobar - "Garden" (Daniel Avery remix)

Alex Niggemann - "Hurricane" (feat The Shadow Self - club mix)

Trikk - "Volta"

Dubspeeka - "SK4"

Baikal - "Pelican's Flight"

Philipp Stoya - "Rula"

TVA - "Stolen Jacket"

Speaking Minds - "Monongahela" (Denis Horvat remix)

MUUI - "Rsrsrs"

Aril Brikha & Sebastian Mullaert - "Illuminate"

Valent - "Crisis Of Faith"

Etapp Kyle - "Opto"

Alex Niggemann - "Divergent"

Antigone - "Blue Note"

O [Phase] - "Astryx"
Review: The 19th volume in the ongoing - and long-established - Balanced mix series comes from Alex Niggeman, a DJ/producer arguably best known for his work on Tsuba, Poker Flat and, more recently, Last Night On Earth. He begins his 19-track journey with a spot of otherworldly ambience (TVA's sublime "Radio Camaldoli Stereo"), before slowly raising the tempo via a mixture of atmospheric tech-house shufflers, icy deep house cuts, and tactile, melody-rich builders. He naturally veers further towards early morning German techno territory as the mix progresses, throwing in impressive selections from the likes of Baikal, Aril Brika & Sebastian Mullaert, Etapp Kyle and Antigone.
…

Read more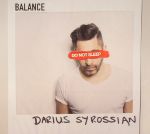 Cat: BAL 018CD. Rel: 01 Aug 16
Minimal/Tech House
Darius Syrossian - "Intro"

Demarkus Lewis - "Electric Wiggle"

Tim Deluxe - "Tryin' Find A Way" (club mix)

Darius Syrossian - "Andranik"

Dennis Ferrer - "The Red Room" (OBJ vocal mix)

Darius Syrossian - "Return Of The Favela People"

Visa Americain - "Apollonia"

DJ T - "Music Is Therapy"

Bas Ibellini - "That's Right"

Burnski - "Changes" (dub mix)

Laurent Garnier - "Crispy Bacon"

Darius Syrossian - "What You Say"

Mar T & Luca Donzelli - "Sunday Sampling"

Ian Pooley - "Roller Skate Disco"

Matt Tolfrey & Hearthrob - "Can you Control It?"

House of Virus - "Pacific State" (Barber & Finn remix)

Deetron - "Photon"

Francesco Tristano - "Idyosynkrassia"

Smokin' Jo - "Now What"

Two Armadillos - "Jazz Falutin"

Marc Faenger - "Little Helper 224-2"

Darius Syrossian - "The Renegade"

Darius Syrossian - "Give It To Me"

Darius Syrossian - "Unicorn Zone"

Makam - "Girls Night"

Darius Syrossian - "Beetham Tower"

Sleeper Thief - "Full Of You"

Kacob Korn & Break SL - "You and Me" (feat Tabitha Xavier)

Prompt & Onuba - "Zora" (Silicone Soul Hypno house dub)

Larry Heard presents Mr White - "The Sun Can't Compare" (long version)

Dr Dr - "Addicted" (Bwana remix)

Jimpster - "Porchlight & Rocking Chairs" (Kink remix)
Review: On this quietly impressive double-disc mix, Leeds-raised Darius Syrossian invites us to forgo sleep in favour of throwing ourselves face-first in the party lifestyle. Fittingly, the two DJ mixes he's crafted fit the bill, offering a smooth but undulating journey through dancefloor dynamics. On disc one, he begins in deep, swinging and jazzy fashion (check the lilting trumpets of Tim Deluxe's smoky "Tryin To Find A Way"), before building towards peak-time via chunky tunes from DJ T, Ian Pooley, Burnski and Laurent Garnier (whose classic "Crispy Bacon" is still capable of sending shivers down the spine). There's a darker, woozier and altogether later feel to disc two, with Syrossian expertly drifting between tribal-influenced deep house, pulsating tech-house, and the acid-flecked wonkiness of Sleeper Thief's "Full Of You".
…

Read more
Cat: BAL 022CD. Rel: 09 Feb 18
Minimal/Tech House
Items 1 to 3 of 3 on page 1 of 1