Items 1 to 2 of 2 on page 1 of 1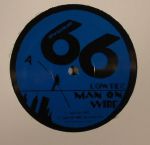 Cat: AVE 6602. Rel: 21 May 15
Deep House
Man On Wire (8:51)

Man On Wire (reconstruction) (6:25)

Hidden Track (9:01)
Review: After a smashing debut EP by Joey Anderson back in 2013, the Avenue 66 label returns with a follow-up from Lowtec, Workshop Records frontman and Leipzig's finest alongside Kassem Mosse and Mix Mup. As expected from the man, "Man On Wire" is a mechanical beast, a downtempo jam whose groove is barely held together by mild pads and wavey melodies, while the "reconstruction" version throws in a pseudo four-to-the-floor kick to throw that ambience into shape. On the flip, "Hidden Track" is a shady, percussion-driven house masterpiece filled with the right sort of minimalism and plenty of gorgeous instrumentation. This is Lowtec doing what he does best, don't miss it.
…

Read more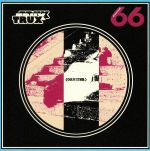 Cat: AVE66 04. Rel: 28 Feb 18
Experimental/Electronic
With It (2:42)

Orbiter (4:15)

Blinko (4:35)

Roy's Garage (2:07)

Third Glow (3:48)

In My World (3:38)

My Row (5:37)

EeEs Tee (2:38)

Odd U (3:52)

Agoma (3:16)
Review: Following up an impressive debut on Baaz's Office Recordings in 2016, the mysterious Trux return with a collection of dubby ambient electronica and experimentalism on Orbiter, for Avenue 66 - which has previously presented works by Joey Anderson and Lowtec. This diverse album takes in a wide variety of moods: lush and aquatic deep techno as heard on the title track or "My Row". Tracks like "Blinko" are hazy, texturised, beatless excursions geared for armchair journeys, while "In My World" or "Angoma" respectively delve deep into exotic electronica - much in the vein of artists on French label Antinote. A stunning and cohesive effort which indeed has been very much worth the wait.
…

Read more
Items 1 to 2 of 2 on page 1 of 1