Items 1 to 2 of 2 on page 1 of 1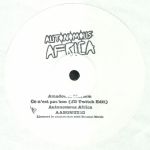 Cat: AABONUS 10. Rel: 15 Jun 18
Deep House
Ce N'est Pas Bon (JD Twitch edit) (5:20)
Review: Long term advocates of JD Twitch's selecting skills will be very happy to see the appearance of this 10" featuring the Optimo man's edit of Amadou & Mariam. Originally made back in 2008, this edit has been a staple of JD Twitch sets and was intended to be released as part of the third volume of the superb charity focused Autonomous Africa series that was issued earlier this year. Licensing issues put the kibosh on those plans, but with the edit having belatedly been granted permission Twitch elected to issue it as one off 10" instead of waiting for volume 4 in 2015. As with the best edits, Twitch's amendments to the original version of "Ce N'est Pas Bon" are subtle and understated, adding little rhythmic elements that make it easier to slip into a DJ set and hypnotise minds. All proceeds will once again go to the Mtandika mission in Tanzania.
…

Read more
Played by:
Andrew Pirie (Melting Pot)
,
Geddes
,
GK Machine [Invisible, Inc.]
,
Slothboogie
,
MUSHROOMS PROJECT
,
AfroBase (Radio Chart)
,
RUSTAM OSPANOFF.
,
Craig Charles Funk And Soul
,
Alex Dallas
,
Tarjei Nygard
,
Max Essa
,
Doc Martin
,
Adam isbell -Racubah Sound System
,
OK Jones / Love Glove
,
Tooli (Local Talk / OMENA)
,
Juno Recommends Deep House
,
Disco Halal
,
Afro Beat Foundation
,
Midland
,
Nowicki
,
Daniel T. (Cosmic Kids/Heat-Wave)
,
Renegades Of Jazz
,
Krysko
,
Tokyo Matt
,
Last Mood
,
Originals
,
Benjamin Fröhlich
,
Pontchartrain
,
LEGO EDIT
…

Read more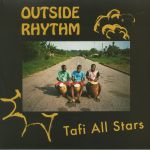 Cat: AALP 002. Rel: 28 Sep 17
International
Gormedzedze (5:23)

Deka Wor Wor (3:52)

Cantata (7:24)

Outside Rhythm (5:53)

Cantata (Sordid Sound System dub) (7:27)

Agbe Me Nya Wo (7:04)
Items 1 to 2 of 2 on page 1 of 1