Audaz
Items 1 to 3 of 3 on page 1 of 1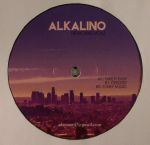 Cat: AUDAZ 02. Rel: 10 Apr 17
Disco/Nu-Disco
Take It Easy (7:13)

Debussy (6:29)

Funky Music (5:38)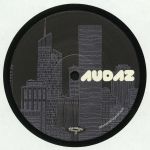 Cat: AUDAZ 04. Rel: 30 Oct 17
Disco/Nu-Disco
Need Some Love (7:02)

Break Out (4:58)

Mandinga (7:01)

Let's Go Dancing (5:46)
Review: Lisbon bred, Munich dwelling Lino Rodrigues aka Alkalino, began DJing in the late 80's. Skip forward almost 30 years, through countless worldwide residencies and numerous vinyl and digital releases and we find him at the top of the international disco/nu-disco edit craze - with releases on multiple labels such as KAT, Wall Of Fame and Whiskey Disco. Further proof of the guy's expertise is the fact that he'll be a guest at Ableton's massive LOOP summit in Berlin this year. He returns to his esteemed Audaz imprint for the fourth edition of his Reworks series. You can count on the guy to deliver 'respectful edits' much in the vein of Jkriv, Sleazy McQueen or Late Night Tuff Guy. Starting off with a known deep disco joint that's been ergonomically retuned for modern dancefloors on "Need Some Love" while "Break Out" delivers some always handy soul power (on the funky tip) to get some hands in the air. On the flip, we've got some sultry Brazilian vibes on "Mandinga" which is your secret weapon for next Summer's round of open air parties.
…

Read more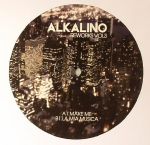 Cat: AUDAZ 03. Rel: 03 Jul 17
Disco/Nu-Disco
Make Me (8:40)

La Mia Musica (8:32)
Review: Munich's Portuguese maestro Lino Rodrigues aka Alkalino returns with the third volume of his edit series on Audaz where he's made the transition to the vinyl format finally! On the A side he takes the razor to a certain classic by The Escorts on the uplifting and summery feel good jam "Make Me Over". On the flip there's "La Mia Musica" an early '80s electronic pop ditty that sounds like a Spanish version of "Popcorn" by way of Bobby Orlando. Two respectful edits by one of the current heroes of the scene, who after DJing for 30 years is finally getting worldwide recognition.
…

Read more
Items 1 to 3 of 3 on page 1 of 1