Items 1 to 2 of 2 on page 1 of 1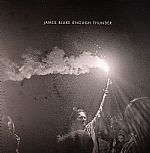 Cat: ATLAS 7LP. Rel: 10 Oct 11
Bass
Once We All Agree

We Might Feel Unsound

Fall Creek Boys Choir (With Bon Iver)

A Case Of You

Not Long Now

Enough Thunder
Review: The perennially windswept James Blake follows his eponymous and lest we forget Mercury Prize-nominated debut album with a six track EP in the shape of Enough Thunder. There's a definite continuity in sound from that divisive debut here, as Blake dabbles in his trademark delay laden piano ballads on "Enough Thunder" and "A Case Of You" and the maudlin end of bass heavy experimentation via "Not Long Now" and "We Might Feel Unsound". The much vaunted collaboration with like minded transatlantic artist Bon Iver "Fall Creek Boys Choir" is also present, and it features plenty of Blake's now trademark voice manipulation.

…

Read more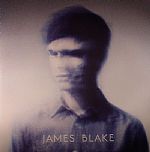 Cat: ATLAS2LP. Rel: 02 Feb 11
Experimental/Electronic
Tep & The Logic

Unluck

The Wilhelm Scream

I Never Learnt To Share

Lindisfarne I

Lindisfarne II

Limit To Your Love

Give Me My Month

To Care (Like You)

Why Don't You Call Me?

I Mind

Measurements

You Know Your Youth
Review: James Blake's debut album is undoubtedly one of 2011's most keenly awaited releases, and its arrival via his own (major label funded) Atlas imprint ensures their is no lull in momentum for a producer who enjoyed a watershed 2010 with releases on Hessle Audio and R&S. The results here differ wildly from his previous sonic excursions - gone are the shimmering R&B soaked melodies of "CMYK" and the sheer experimentalism of the Klavierwerke EP, which saw the young Londoner depart from the confines of the dancefloor and enter a realm where there was only a passing reference to rhythm-based music. Instead we are treated to Blake's own yearning, raw voice, delicate pianos and an underlying sense of melancholy. Ubiquitous single "Limit To Your love" and the crackly sonic terrain evoked on "The Wilhelm Scream" are among the most immediately pleasing moments, but there is much to explore here. It's a fascinating opus and surely the catalyst to a long and fruitful career at the top.
…

Read more
Items 1 to 2 of 2 on page 1 of 1
Filter
Atlas Recordings Worldwide