Items 1 to 3 of 3 on page 1 of 1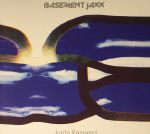 Cat: JAXXCD 009. Rel: 20 Oct 15
Funky/Club House
Taiko Juntos

Unicorn (Big Dope P & TT The Artist remix)

Never Say Never (Wayward remix)

We Are Not Alone (Fei Fei remix)

What's The News (Sidney Charles remix - edit)

Summer Dem (Alex Metric remix)

Buffalo (Dub Phizix remix)

Sneakin' Toronto (The Martinez Brothers remix)

Rock This Road (Catz N Dogz remix - edit)

Something About You (Adrian Hour remix)

House Scene (Carlo Lio remix)

Mermaid Of Bahia (Eden Prince remix)

Love Is At Your Side (Luciano remix - edit)

Power To The People (Zulu mix)
Review: As the title suggests, this CD finds Simon and Felix Basement Jaxx opening up material from last year's Junto album to an impressive cast of production contemporaries. Proceedings commence with their own studio off cut, "Taiko Jun tos", a thrilling tribalist jaunt through house music that doesn't sit still for a minute. From here it's deep into the reworks, with all manner of styles covered across the subsequent 13 remixes. Big Dope P & TT The Artist bring a typically brash club aesthetic to "Unicorn", whilst amidst the many shades of house Dub Phizix lay down some schizoid drum and bass on their take on "Buffalo".
…

Read more
$9.87
SAVE 20%
in stock
$7.89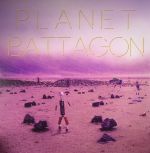 Cat: JAXX 075. Rel: 24 Jun 16
Experimental/Electronic
Inside Out (5:01)

Like You Like Me (4:13)

Turnip (3:53)
Review: Basement Jaxx's Atlantic Jaxx label might have been relatively more dormant over recent years, but we are in no way, shape or form fit to contest its mighty heritage, a history of timeless electronic releases that stretches back to the late 1990s. We're also glad to see them branching out a bit more and finding new talent, with this wild and unpredictable EP by Planet Battagon providing some much needed oddity in our lives. "Inside Out" is a wonky burst of synths and beats, while "Like You Like Me" feels like a new form of minimal techno with an outsider approach. "Turnip" is a healthy slice of electronica to sign off this sublime little EP in fine style. Top!
…

Read more
Cat: JAXXCD 002. Rel: 17 Aug 02
Balearic/Downtempo
Be Strong (original)

Free

See Me Now

It Was Love

Steppin' Out

Mrs X

Missing You

I Can't Wait

Experience

Too Busy Thinkin' (Maffia & Fluxy mix)

Be Strong (Ronnie's Bassline)
$12.03
SAVE 90%
in stock
$1.20
Items 1 to 3 of 3 on page 1 of 1