Items 1 to 3 of 3 on page 1 of 1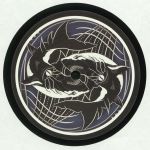 Cat: ARTKL 028. Rel: 23 Jan 18
Deep Dubstep
Shark Eye (4:10)

Asutoraru (5:59)
Review: Taking a savage bite out of 2018 before January is even out, Artikal don J:Kenzo strides forth with two show-stopping cuts. "Shark Eye" has all the killer instinct coded deep into sprung drums and restrained but ominous bass growls. "Asutoraru" on the flip drives with more of an upbeat feel thanks to its rolling percussion, staccato riff and pneumatic, soul-flattening kicks. We're going to need a bigger sub.
…

Read more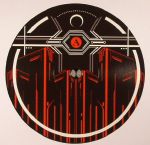 Cat: ARTKL 027. Rel: 01 Aug 17
Deep Dubstep
Terror (4:44)

Industrial (6:14)
Review: Kosheen member Mark Morrison re-emerged last year with a new dubstep-focused alias, Markee Ledge. Having seen a new generation of DJs lap up his debut release on Tempa (and a couple of similarly impressive follow-up EPs), he's naturally keen to ram home his advantage. Hence this fine two track collaboration with Tempa stalwart Youngsta. The experienced duo hits the mark with "Terror", where unflinchingly heavy sub-bass and weighty analogue thrusts punch through atmospheric textures, paranoid vocal samples and a stripped-back but punchy rhythm track. The duo's love of dub is explored in greater detail on the more traditional dubstep shuffle of "Industrial", whose title was seemingly inspired by their choice of metallic background effects.
…

Read more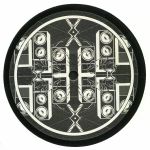 Cat: ARTKL 030. Rel: 09 May 18
Drum And Bass
Dub Attack (5:18)

Riddim Operator (5:23)

Kigali Stomp (4:09)
Items 1 to 3 of 3 on page 1 of 1