Items 1 to 3 of 3 on page 1 of 1
Cat: AP 007. Rel: 14 Aug 14
Industrial/Noise
Building 6

Sub Clinical

Blood On Your Hands

A Home For Phthisis

Raw

The Echoes They Left Behind
Review: Gritty, abrasive and grey-scaled noise fluxions from Daz Quayle and Tony Snowden for the seventh instalment of the Aperture series. The mood is tense and the sounds are cold. It's six tracks of filthy machine noise straight form the gutter. Seriously though, apart from the usual suspects in the game such as Prurient, Kevin Drumm, Whitehouse etc, this is some of the best noise-driven techno music we've heard in a while. Each track brings something special to the picture but the stand-outs are definitly "Sub Clinical" for its menacing rhythmic roll, and "Blood On Your Hands" for its originality - an utterly wacked-out bassline amid all that percussive storm. Sick.
…

Read more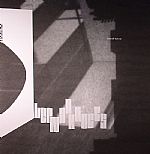 Cat: AP 004EP. Rel: 02 Aug 12
Experimental/Electronic
Degonnt Type Runners (Plaid remix)

Lenkmyte (Uexkull remix)

Pneuquonsis On Return (Quinoline Yellow remix)

Fewton Tension Kords (Adapta remix)
Review: It's refreshing to hear some proper electronica once in a while, and Andrea Parker's Aperture looks set to make a welcome return if this package of remixes of the shadowy Oberman Knocks is anything to go by. Plaid are on excellent, darkside form with their version of "Degonnt Type Runners", sounding moodier than they have done in a long time. Uexkull (formerly of Bitstream) brings the multi-layered electro pressure with aplomb, while Quinoline Yellow carries on his innately Skam-sounding vibes. Adapta rounds tings off with a decidedly Drexciyan version that puts most electro pretenders to shame.
…

Read more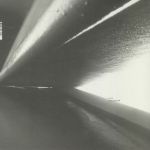 Cat: AP 009. Rel: 01 May 18
Experimental/Electronic
Doufor (5:53)

-P\e Elp (5:36)

0xis.Xfs.OwtKm. (5:08)

Pot-axi-iodate (8:04)

Pectina (8:16)

Fled Iv (8:07)

Basile (5:44)

Rnk-d2 (7:30)

Black On Maroon (6:49)
Items 1 to 3 of 3 on page 1 of 1