Apersonal Music
Items 1 to 1 of 1 on page 1 of 1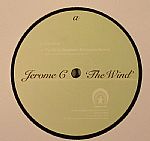 Cat: APERSONAL 17. Rel: 21 Jul 14
Deep House
The Wind

The Wind (Quarion Bethlehem remix)

Keeping Funk Alive

Keeping Funk Alive (Toby Tobias remix)
Review: Jerome C, born and raised at Haifa City Port in Israel, is a declared fan of vintage gear; always looking to explore the special analog sound. He creates music with a sumptuous mixture of house, disco, funk, and hip-hop. He first hit the house scene partnering with Double Hill for Soul Clap's imprint Double Standard releasing the amazing "I Need Love EP". For his latest offering three new cuts pressed and published by the Spanish label Apersonal Music.

"The Wind", "Keeping Funk Alive" and "You Better Think", three tracks characterized by the analog raw gear sounds, deep house gems that rolls over warm sonic waves and melodic bassline beats. The whole mood brights with sex appeal.

Quarion and Toby Tobias commissioned for the remixes. The first one releasing the uplifting house melodic remix for "The Wind", and Toby Tobias taking the dark sides on mental minimal techhouse by reshaping "Keeping Funk Alive".

…

Read more
Items 1 to 1 of 1 on page 1 of 1