Items 1 to 2 of 2 on page 1 of 1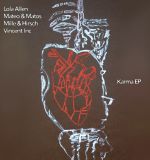 Cat: ADEEP 1. Rel: 04 Sep 17
Deep House
Lola Allen - "Karma"

Mille & Hirsch - "I Get DEEP"

Mateo & Matos - "Idris Rises"

Vincent Inc - "Tears Of God"
Review: AntiDEEPressant is a new label that kicks off with a strong cast of contenders exploring interesting facets of the deep house tradition, starting off with the sultry wonder of Lola Allen's "Karma". There's mystery woven in between the African percussion that shapes out her track, and it's a pleasure to get lost in. Millie & Hirsch take a tender approach to Roland D Clark's classic "I Get Deep", while Mateo & Matos push the tempo back up with the jazz-tinged "Idris Rises." Vincent Inc is last on the list, and he cruises in with the slow and strange tones of "Tears Of God".
…

Read more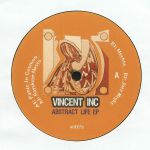 Cat: ADEEP 2. Rel: 05 Feb 18
Deep House
Panic In Cosmos (6:48)

Rayskoye Mesto (6:32)

Mechta (8:42)

Jazz Night (4:31)
Review: AntiDEEPressant is here to bring some positivity to your life by way of subliminal house music from the outer reaches. Vincent Inc is just the ticket to help deliver the good news, and his Abstract Life EP is loaded with soul-enriching vibes to get you through times of hardship. "Panic In Cosmos" is a fluttering, meditative melter that will coat your ears in honey on the way down, while "Rayskoye Mesto" takes an equally submerged approach that drifts further away from conventional beats into a beautifully executed, heavy-lidded excursion. "Mechta" sports a few more conventional house tropes, but keeps things varied and interesting just the same, and then "Jazz Night" rounds the EP off with some cracked piano lilt and soul infusions to cradle you on the way to the run out groove.
…

Read more
Items 1 to 2 of 2 on page 1 of 1