Items 1 to 2 of 2 on page 1 of 1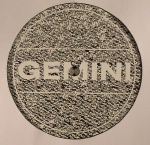 Cat: 0005 AD. Rel: 13 Apr 17
Deep House
Track 1 (6:23)

Track 2 (6:56)

Track 3 (6:05)
Review: More seminal material by the legendary Spencer Kincy aka Gemini up for grabs once again courtesy of the newly created Another Day imprint out of London. As before, this release has been licensed directly from the man himself, so unlike some other reissues out there, the money made from its exploitation will go directly to him. Originally released in 1995 on Curtis Jones' Cajual Recordings, this one has been a favorite among those in the know for sometime. Starting off with the woozy Afro house of "Untitled I", the wicked jack of "Untitled II" is probably more familiar to most others as the Gemini sound. On the flip, "Untitled III" is a raw and stripped back drum track/DJ tool.
…

Read more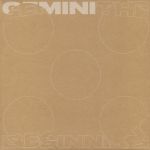 Cat: 0007 AD. Rel: 25 Apr 18
Deep House
The Beginning (4:57)

Floating (4:41)

Klonopin (6:28)

Klonopinless (6:27)

U Know How I Feel (5:31)

Festival (5:00)

Your Place Or Mine (4:04)

For Love (7:40)

Imagine A Nation (4:44)

Imagine A Nation (instrumental) (5:12)

Imagine A Beat (2:30)

For The Crazy I (5:37)

For The Crazy II (4:40)

Welcome To The Future I (5:35)

Welcome To The Future II (5:06)

Blast Me (4:41)

Jovial (7:36)
Review: The career of the legendary and near mythical Spencer Kincy is celebrated on this extensive compilation, featuring some of his greatest hits. He released over 200 tracks over a prolific period between from the mid to late nineties, then as many of you may know by now, suddenly disappeared - at the peak of his career. Rumours have been bandied about, regarding what happened and his whereabouts now, but we're assured he is alive and well. As like other reissues on Anotherday, this compilation has been licensed directly from the man himself and royalties will go directly to him. From the tough bounce of "U know How I Feel" or the sensual lo-slung funk of "Imagine A Nation", the bulk of these tracks were originally released on local powerhouse Relief Records between 1994 - 1995 and are classic Kincy. Timeless stuff right here from the annals of Chicago house history.
…

Read more
Items 1 to 2 of 2 on page 1 of 1