Items 1 to 3 of 3 on page 1 of 1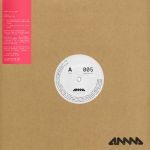 Cat: ANMA 005. Rel: 25 Oct 17
Deep House
Antholoy (7:26)

Antholoy (Ricardo Miranda remix) (5:50)

Antholoy (Sophisticado remix) (9:51)
Review: Former Uzzuri and Wrong Notes man Reekee (AKA Italian producer Riccardo Massi) pops up on Anma. Like many of his previous releases, "Anthology" offers a sumptuous and quietly soulful take on U.S deep house, with spacey synth solos, jangling pianos and meandering organ lines stretching out across a luscious house groove. His original version is accompanied on the A-side by a fine rub from Chicagoan Ricardo Mirando, who re-imagines the track as a bustling chunk of Kaidi Tatham style broken beat/deep house/jazz-funk fusion. Turn to side B for the epic Sophisticado Remix, a luscious and jazzy deep house roller rich in thickset boogie bass, Pat Metheny style freestyle vocals and glistening jazz guitar solos.
…

Read more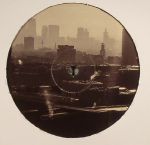 Cat: ANMA 003. Rel: 29 Jun 16
Deep House
Reflection Port Assembly - "RPA1" (7:09)

Appian - "Artemis" (7:10)

Nicson & An Gelo - "Aitch" (5:01)

Bessiekat - "Windward" (4:24)

DNArt - "Psichedelia" (5:39)
$10.22
SAVE 30%
in stock
$7.15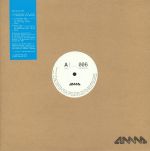 Cat: ANMA 006. Rel: 25 Apr 18
Deep House
Trinidadian Deep - "Touch It" (7:14)

Trinidadian Deep - "Love Song" (6:26)

Will Lister - "Changes In Light" (3:50)

Will Lister - "Something Else" (4:51)
Review: For their sixth release, London's ANMA present two of the finest talents in deep house at present. With the exception of Joe Claussell or Ron Trent - no one quite does spiritual deep house music like Toronto's Trinidadian Deep. It's no surprise when you discover that he's the cousin of the latter, with several releases on his esteemed Future Vision, in addition to top labels Neroli, Shelter and Yoruba. His contributions on the A side of this release are "Touch It" an evocative expression in deepness and the near tribal moments of "Love Song". On the flip, it is over to London's Will Lister who had a great debut on Phonica last year. From the lush and hypnotic tones of late night drifter "Changes In Light" to the drowsy galloping slo-mo vibe of "Something Else", he proves he too is one to watch moving forward in 2018.
…

Read more
Items 1 to 3 of 3 on page 1 of 1