Items 1 to 2 of 2 on page 1 of 1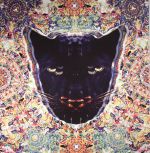 Cat: AOP 001. Rel: 23 May 16
Techno
The Genie

Midnight Drive (Mender's re-stitch)
Review: Animals On Psychedelics is a new label out of Cleethorpes, run by DJ/promoter Carl_H. Through a combination of name, artwork and musical output, Animals On Psychedelics focuses on the more tripped out, spacey side of electronic music. The label's debut release is a two-track EP from London duo Invisible Menders, otherwise known as Dom Ahtuam & Jane Fitz, who have also released on Porn Wax and BOE Recordings.
…

Read more
Cat: AOP 003. Rel: 12 Mar 18
Techno
Mutual

Mush-Te-La-Ke

More Colour
Review: Having initially snuck his jams out in the early 90s as Memphis, Paul Williams has been around longer than most and his excursions into ambient music are definitely worthy of attention. As well as a 12" on Mirror Zone, this release marks 24 years since we last heard from Memphis and it's startling how relevant the sound is now. It's dated for sure, but only in the same way as much of the music you'll hear our favourite deep digging DJs reach for. There's a heady, trancey pulse to these productions, but without any naff strings or cheesy leads - this is proper trip-out box jam business from an unsung champion.
…

Read more
Items 1 to 2 of 2 on page 1 of 1