Items 1 to 3 of 3 on page 1 of 1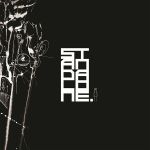 Cat: ARV 003. Rel: 23 Apr 18
Techno
Anxiety (5:21)

Scatterbrain (4:53)

Data_Loss (6:06)

Data_Ctrl (3:59)
Review: Chris Weeks has been building up the Kingbastard catalogue for a long time now, generally taking a self-reliant approach in the underground electronica scene where CD-r releases reign supreme. He's been a key figure on Ambidextrous since the label launched back in 2008, and now he's committed to wax with a range of crunched up leftfield sonics for the machine-loving crowd. "Anxiety" is a melodic cut with a house-minded structure, but there's a lot of production acrobatics and compositional swerves taking place within this framework. "Scatterbrain" is more overtly out there, tapping up the kind of heavily processed sounds that producers like Paradroid have championed in the past. "Data_Loss" strike a heavy blow somewhere between dubstep and electro, and "Data_Ctrl" ups the tempo for a rabble-rousing exercise in mind-bending machine music.





…

Read more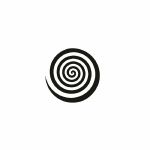 Cat: ARV 002. Rel: 26 Feb 18
Experimental/Electronic
Error Hash Mirror Mountain

Sea Dweller

Hypnagogo

Fast Rubber Taxis
Review: Following the excellent OHM compilation, Glasgow's Ambidextrous label continues its forays into vinyl editions with this sterling EP from label regular Solipsism, aka Craig Murphy. With an energised, dynamic sound that positively bursts out of the speakers, Murphy is flying the flag for leftfield electronica coming out of Scotland. "Error Hash Mirror Mountain" has the kind of overloaded yet melodic sound that you might expect from early Nathan Fake, although the wooziness is replaced by a rabid punch that shakes your cerebellum. "Sea Dweller" by way of stark contrast dives into a low-slung trip hop vibe, and the smoked out mood continues with "Hypnagogo" on the flip. "Fast Rubber Taxis" is equally slow, but it sports a sassy rhythmic strut that sets it apart from the other two downtempo tracks.
…

Read more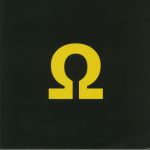 VARIOUS
Cat: ARV 001. Rel: 22 Jan 18
Techno
Christ - "Rom"

Norken & Nyquist - "Od Detot"

Solipsism - "Vice Is Nice"

Nyquist - "Fornax"

Analogue Audio Association - "Antikorper"

Cyan341 - "What's Going On"

Mick Chillage - "From Ripples"
Review: After years spent supporting the underground IDM scene digitally, Glasgow label Ambidextrous makes the leap to vinyl with this killer compilation of ear-catching deep techno and electronica. Christ brings a bubbling range of synth tones to "Rom" before Norken and Nyquist drop some brooding electro tones over rolling beats on"Od Detot". Solipsism has a more sassy house sound to impart, while Nyquist goes into full electro mode on his own. On the flip, Analogue Audio Association have some edgy acid to throw down, Cyan341 brings a touch of boogie flex to the record and Mich Chillage rounds the record off with emotive outboard electronics of a reflective nature.
…

Read more
Items 1 to 3 of 3 on page 1 of 1