Items 1 to 2 of 2 on page 1 of 1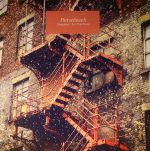 Cat: AT 003. Rel: 23 Mar 15
Indie
Disappear (5:24)

Let You Down (3:29)
Review: The Manchester-based Horsebeach are purveyors of a starry-eyed and skyward-staring brand of indie rock that can't help but summon thoughts of John Hughes soundtracks and '80s-tinged melancholy via its jangling guitar tones and winsome aura, even whilst filtered through a kosmische prism. Lead track "Disappear" exists where New Order meet Tame Impala, yet with an indelible melody to match its sense of hazy abstraction and sun-kissed abandon. The quasi-ballad "Let You Down", meanwhile, sees a slow-dance between glacial dreampop and sullen '50s stylings. As adept with pop glamour as they are with psychedelic dreamstates, Horsebeach are just the tonic for this fast-encroaching spring.
…

Read more
$6.36
SAVE 25%
in stock
$4.77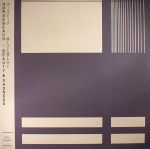 Cat: AT 6LP. Rel: 17 Mar 17
Indie
Theme For Beauty (2:45)

Alone (4:21)

The Highest Place (4:53)

How Far Must We Go? (4:27)

Breeze (3:17)

Theme For Sadness (1:52)

Beauty & Sadness (5:09)

My Heart Longs For You, Pizza (3:34)

Emilia (2:34)

I Must Work & I Must Die (3:38)
Review: Anyone perturbed by the lack of creativity in much modern indie rock, with stylistic tropes frozen in aspic and creativity usurped by classicism, will find much to love in 'Beauty And Sadness', an album which does much to live up to its audaciously grandstanding title. Herein Manchester-based musician Ryan Kennedy manages to pay lip service to his love of '80s indie whilst also expanding his sound in different directions - thus in these richly textured and warmly melancholic ditties, one can hear the guitar curlicues of The Smiths and Durutti Column sitting alongside hazy synths and ambient interludes, with delicacy or arrangement balanced against yearning romanticism. Drawing the dots between C-86 and the 2020s, the result is a record for the ages.
…

Read more
Items 1 to 2 of 2 on page 1 of 1