Items 1 to 3 of 3 on page 1 of 1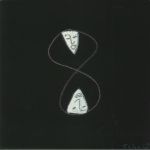 Cat: ANR 002. Rel: 11 Apr 18
Disco/Nu-Disco
Lindigo - "Tany Be" (Alma Negra remix) (7:13)

Salem Tradition - "Kabare" (Alma Negra rework) (5:15)

Lindigo - "Tany Be" (Alma Negra dub) (8:55)
Review: For the latest excursion on their eponymous label, the Alma Negra crew is in full remix mode, in turn reworking tracks from contemporary Maloya combo Lindigo and lesser-known French Afro artist Salem Tradition. Their vocal and dub interpretations of the former's "Tany Be" are particularly special. While the dub is little more than a killer spaced-out percussion track with added delay-laden vocal and instrumental snippets, the "remix" is a near perfect fusion of woozy, spacey deep house and traditional maloya - all half-chanted vocals, snaking sax lines and warm bass. Those looking for heavy and druggy, kick-drum driven tribal Afro-house vibes should head straight for the remix of Salem Tradition's "Kabare", which is little more than loads of drums with an evocative vocal atop.
…

Read more
Cat: ANR 003. Rel: 30 May 18
Deep House
Alma Negra - "Haleto Lale Lalo (Saho)" (6:47)

SOL - "Erytrea Nedege (Saho)" (6:45)
Review: The Alma Negra collective are based in Basel, Switzerland and are made up of Miajica, Dario Rohrbach and Dersu Figueria. The third release of the 12 Rhythms series (on their eponymous imprint) is dedicated to the music of Eritrea. On this EP, they wished to showcase the music of the Saho People from the Region of Zula. The word 'Saho' translates to 'nomad'. The spiritual and esoteric vibe of their native music is captured magically on the epic "Haleto Lale Lalo (Saho)". On the flip, a previously unreleased edit of "Erytrea Nedege (Saho)" by the band SOL is featured. A truly primal groove that will hypnotise you into submission. The exact source for these edits of the Saho sound are said to be very rare, and are based on traditional folk songs. In conjunction with Colophon Records, the label was able to access and work with these sounds.
…

Read more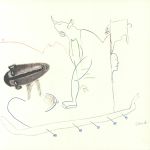 Cat: ANR 004. Rel: 14 Jun 18
Deep House
Cotonou (6:21)

Mugara Ndega (feat Martha Thom & Jacob Mafuleni) (5:38)

La Danse D'achille (7:05)

Juju Chill (6:05)
Items 1 to 3 of 3 on page 1 of 1