Items 1 to 3 of 3 on page 1 of 1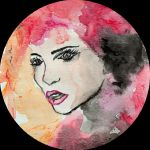 Cat: ALLN 005. Rel: 06 Mar 17
Deep House
I Know You (7:18)

Tristeza Nao Tem Fim (5:36)

Lost (6:12)

Mama Loves You (6:03)
Review: Having been approved by labels as respected as Underground Quality and Autoreply, Brazilian producer Apoena returns to his Allnite label with yet more of that pure and heartfelt deep house music for those who like it classic and classy. "I Know You" punches and tickles in all the right places with its dreamy keys, soulful vocal lick and rock solid drum lines, while "Tristeza Nao Tem Fim" heads into even more blissed-out territory with its rolling groove and heavy-lidded chords. "Lost" has a solid bottom end thrust that wouldn't sound out of place on a Mike Huckaby record, and "Mama Loves You" brings more of that sweet, laid back, feel good feeling to finish up this impeccable collection of house jams.
…

Read more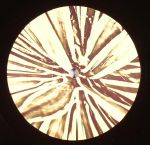 Cat: ALLN 004 . Rel: 13 Jun 16
Minimal/Tech House
Intense

Rage

Subconcious
Review: APOENA get his tracks played by names such as Delano Smith, Luke Hess, Agoria, Baby Ford, Jus Ed (etc...) since his first record out. Known to bring groove into deepness, the brazilian producer may be showing his stronger record so far with "Intense EP". The A Side provides prime driving stuff while B Side take the mood to a more profound level.

…

Read more
$8.83
SAVE 25%
in stock
$6.62
Cat: ALLN 003. Rel: 07 Sep 15
Deep House
Ney Faustini - "Blind" (6:46)

Kiddmisha & Apoena - "Lagoon" (6:05)

Sakro & Mike Montano - "Spirits" (6:38)

Stk Ensemble - "Too Late" (6:14)
Review: Allnite Music is back with Vinyl Only gems. We are glad to provide you diversity from early hour deep/dubby moods to dance floor heaters. Texture & Groove 4those who know.
…

Read more
Items 1 to 3 of 3 on page 1 of 1