Items 1 to 3 of 3 on page 1 of 1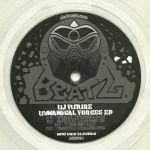 Cat: AKOB 014. Rel: 12 Jun 18
Drum And Bass
Rebel Technology (with Eric Electric) (6:43)

Outside Looking In (5:58)

2 Pound Bet (6:53)

Twisted Fragments (with Eric Electric) (6:16)
Review: Previously spotted on 117 and Skeleton, DJ Future dents the AKO discog with four absolute jungle hell raisers. The doubled up drum slams on "Rebel Technology" will take years off your life and hairs off your head, "Twisted Fragments" plays the mentasm at a grade 10 level and "2 Pound Bet" wants to smother you in dubbed out horns and warm sweaty skanks. Need a cooler? Jump on the sweet soul of "Outside Looking In" and feel the sensual breeze. Welcome to the future.
…

Read more
Cat: AKO 005. Rel: 01 Jul 16
Drum And Bass
Papa Lover (Theory remix) (6:10)

Papa Lover (Tim Reaper remix) (5:05)

Papa Lover (Ricky Force remix) (5:33)

Papa Lover (Aries & Stivs remix) (4:51)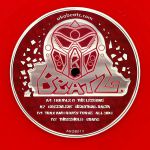 Cat: AKOB 013. Rel: 12 Jun 18
Drum And Bass
Double O - "The Lessons" (6:06)

Greenleaf - "Heartical Rasta" (6:24)

DJ Trax & Ricky Force - "All You" (7:09)

Threshold - "Crabs" (6:18)
Review: AKO... The clue is in the title. This is a knock out situation. But then if you've so much as microscanned at one of their legendary dances, or so much as peeped at their label output, you'll already know that. Four tracks from four of the most credible and respected names in modern jungle; Rupture co-founder Double O gets militant with his drum schooling on "The Lessons", Threshold pairs up some warm deejay bants with jerky detuned rave synths on "Crabs", Trax & Ricky Force take us to synth heaven on a turbulent amen rocket on "All You" while Greenleaf goes fully darkside with some fearsome cymbal smashing dark drum magic. Highly limited; this is knock out material.
…

Read more
Items 1 to 3 of 3 on page 1 of 1