Items 1 to 3 of 3 on page 1 of 1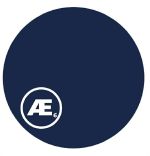 Cat: AE 06. Rel: 17 Jul 17
Techno
Aerials

Phased Out

Exiles

Dialogic

Goosebumps
Review: Thule's dark doppelganger AE Recordings was revived last year with the excellent Freyja EP by NonniMal, and now the saga continues with this devastatingly on-point release from Cold. Much like the vibe on Thule, the music on Thule continues to channel the mood of the icy tundra into refined, modern club tracks, but there's definitely a more sinister intent at work in these tracks from Cold. "Aerials" is a nightmarish chugger loaded with eerie sonics, while "Phased Out" lays down some fine dubby processing over a bed of chilly chord pulses. "Exiles" is a standout track thanks to its crafty groove, coming on a little more housey than its counterparts but still heavier than the average Thule jam.
…

Read more
$8.78
SAVE 25%
in stock
$6.59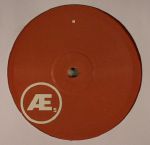 Cat: AE 05. Rel: 28 Nov 16
Techno
Laufa (6:15)

Freyja (7:40)

Mjallhvit (5:32)

Oprah (5:20)

Agnar Ogn (5:52)
Review: As Icelandic techno receives recognition like never before, so NonniMal steps up to AE Recordings with a fine EP that sports many of the hallmarks of this particular corner of Scandinavian culture. There's a spacious, dubby minimalism that pervades throughout Freyja, but what really sets the record apart is the considered deployment of found sounds, heavily processed and sticking out in the mix to inject some unpredictable energy into these largely calm oceans of rhythmic hypnosis. Even without such decoration the music is exemplary, as on the haunting lilt of the title track with its subtly shifting pads tuned to the emotional maximum.

…

Read more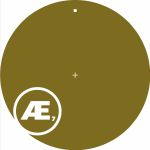 Cat: AE 07. Rel: 09 Apr 18
Techno
Rold

Grip

Hvidding

Hvidding (Octal Industries remix)
Review: The resurgence of Icelandic techno continues with the latest release on AE Recordings, seeing Bjarnar Jonsson returning to his long standing Ohm project alongside emergent talent Kvadrant. The pair were last seen on Kvadarant's Kontakt label, and their production partnership is clearly still yielding quality, dubbed out techno in the finest Scandinavian tradition. Even if all the tracks are built with a steely techno focus to them, the synth work and sound design scattered throughout the tracks elevates this to a higher level, not least on the bubbling geisers of signal processing that course through the middle of "Grip".





…

Read more
Items 1 to 3 of 3 on page 1 of 1