Items 1 to 2 of 2 on page 1 of 1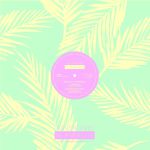 Cat: AIP 001. Rel: 02 Oct 17
Disco/Nu-Disco
Show Me Love

Show Me Love (instrumental)
Review: Adventures In Paradise launches with the esteemed line-up of Dedication, featuring Felix Dickinson, Tsuyoshi Kosuga of Cro-Magnon and other like-minded groovers. Previously found on DFA and Claremont 56, this occasional project steps up with the heavy disco funk groove of "Show Me Love", which lays down a rich spread of instrumentation with Danielle Moore of Crazy P fame on vocal duties. For those who just want the heads down business, there's an instrumental on the flip that lets the dazzling production shine through. For those craving and advanced slice of modern disco, look no further.
…

Read more
Cat: AIP 002.
Disco/Nu-Disco
The Distance

The Distance (instrumental)

The Distance (Ron Basejam remix)
Review: Benjamin Smith and Paul "Mudd" Murphy are back with a Balearic gem - The Distance. Featuring a vocal and instrumental on the A-side, and a remix on the flip by legend and consummate production ace - Ron Basejam. Lyrics and vocals are by Quinn Lamont, who's captivating earthy tones playfully tease us with emotional yearning, and it's Quinn who provides a stunning jazzy guitar performance that will have you air guitaring all over the dance floor, and which sits splendidly alongside the beautiful layers of rich electric piano and Balearic disco grooves. The remix by Ron Basejam recasts the track as an instantly affable yacht-rock-esque anthem, that will fill your hearts and have you reaching for the Campari. This is a sumptuous summer groover, with layer upon layer of blissed out disco warmth. A sublime masterclass in musicianship and production that will bring joy to the most discerning of ears.





…

Read more
Items 1 to 2 of 2 on page 1 of 1