Labels
Items 1 to 3 of 3 on page 1 of 1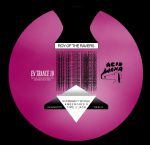 Cat: ACIWAX 15. Rel: 31 Jul 17
Techno
Supremacy Royale (4:59)

Ambergris 9 (6:21)

Time 2 Jack (3:18)

En Trance 10 (15:46)
Review: Take care out there, Roy Of The Ravers is back with another round of boisterous hardware hack-outs on Acid Waxa. You can tell he means business on opening track "Supremacy Royale", a fast and mean-tempered slice of bleepy techno with brains to match its brawn. "Ambergris 9" is a more playful jam with wonderfully dated melodic lines lifted from the pantheon of BBC library music, and then "Time 2 Jack" spins off into strange, abrasive realms of experimental acid. The epic "En Trance 10" wheels its way through more than 15 minutes on the B-side, employing trancey bassline strategies to keep your brain locked on course for the full trip.
…

Read more
VARIOUS
Cat: ACIWAX 17. Rel: 05 Feb 18
Experimental/Electronic
On Your Way (Bogdan Raczynski remix)

In My Game (Lechuga Zafiro remix)

In My Game (IYDES remix)

Go Ahead (Oliver Coates Sirius rework)
Review: Pillow Person is the new solo adventure from Sarah Jones who has previously made her name in showbiz from playing traps with the likes of Hot Chip et al. For her debut solo slab on Acid Waxa however, Pillow Person's catchy-as-owt digi-singles are given the remix treatment by 4 giants of modern darnce! Those being: Bogdan Raczynski (10 releases on Rephlex, 7 bad jokes, 4 mixes, 2 game soundtracks, 1 production with Bjork & 0 bad haircuts) Lechuga Zafiro (Co founder of Uruguyan, Afro-Latin label Salviatek) IYDES (aka London based badman Joe Brooks) and cellist/composer/producer Oliver Coates, who has collaborated with everyone from Leo Abrahams to Radiohead. 2 be filed (if you must) under: haus, Latin, klasical, phuture grime, jungle, electronic pop musique and so on!
…

Read more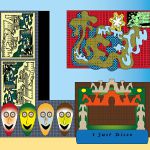 Cat: ACIWAX 16. Rel: 03 Jul 17
Deep House
I Just Disco

Hold Mund

Heartbreaker

Strange Game
Review: Arvid Whetman has plenty going for him at the moment. As Sexazoid he's dropping all kinds of off-kilter machine beats on excellent labels like Born Free, while as Your Planet Is Next he builds on appearances on Junk Yard Connections, Waving Hands, Opal Tapes, Studio Barnhus and Klasse to deliver this chirpy four-tracker to Acid Waxa. From the twee vocals to the playful synths and straight up drums, this is club music crafted for an immediate hit. Whetman makes this approach work magnificently though, liberally applying his musical personality to lo-fi deep house and roughshod acid, with "Heartbreaker" being a firm favourite thanks to its fulsome 303 bassline and hooky vocal mantras.
…

Read more
$9.30
SAVE 25%
in stock
$6.97
Items 1 to 3 of 3 on page 1 of 1