Items 1 to 3 of 3 on page 1 of 1
Cat: AFS 004. Rel: 02 Jul 09
Techno
Jitter

Back In My Head

Traject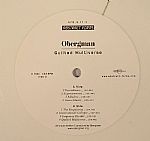 Cat: AFS 17.5. Rel: 14 Jul 14
Electro
Resemblance

Supersymmetry

Alkaline

Coma Cluster

The Singularity

Gravitational Collapse

Frequency Divide

Quilted Multiverse
Review: The latest release on Abstract Forms finds Swedish electro purist Ola Bergman return for a second offering in his ongoing series of Multiverse releases as Obergman, having inaugurated proceedings with Cyclic Multiverse back in March. Much like that seven track set, there is much for fans of minimal machine funk to savour on Quilted Multiverse, and Bergman uses the album format to really showcase his full production palette. So whilst opener "Resemblance" or "Supersymmetry" are classic jittering electro with subaqueous textures and rippling rhythms, Bergman also indulges his more bugged out side on "Alkaline", "Coma Cluster" and the rhythmically interesting "Gravitational Collapse".
…

Read more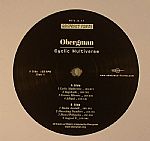 Cat: AFS 017. Rel: 13 Mar 14
Electro
Cyclic Multiverse

Regelverk

Convex Mirrors

Alkaid

Radio Anstalt

Haunting Numbers

Mono/ Polygamy

August 8
Review: Swedish electro purist Obergman delivers an extensive EP that's so generous you'd think it was a full album... Minimal, undiluted data funk: each of the cuts on here are as sharp as an 80s haircut. Ranging from slo-mo discordance and angular reflectiveness of "Regerlverk" to the dancefloor primed Radioactiveman style jitter-funk "Radio Anstalt" via the syncopated ice boogie of "Haunting Numbers" Obergman has squeezed an exciting array of life forms and narratives from his analogue kit. Stunning.
…

Read more
Items 1 to 3 of 3 on page 1 of 1