Labels
Items 1 to 3 of 3 on page 1 of 1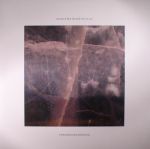 Into My Own
(limited gatefold transparent vinyl 2xLP + MP3 download code)
Cat: ASIPV 009. Rel: 28 Aug 17
Ambient/Drone
Pilgrim (4:45)

We Just Scratched The Surface (4:18)

Ein Kleines Lied (2:22)

Walk On Leaves (3:48)

Dornenreich (3:54)

It Turned Blue (3:27)

Lightbeams (2:53)

Perpetuum II (6:26)

The Return (2:56)

Lyyrian (3:38)

Morning Fog (3:32)

Stars Collide (3:17)
Review: Mary Anne Hobbs has been waxing lyrical about this sophomore collaborative set from Arovane and Hior Chronik, and it's easy to see why. The album's genius lies in the duo's atmospheric combination of crackling field recordings, lucid electronic instrumentation, and the melancholic poignancy of classic piano motifs. While they're naturally more at home delivering atmospheric, slowly unfurling ambient pieces - and there are plenty scattered across the album - the production pair's more up-tempo efforts are generally equally as impressive. Tracks such as "Lightbeams", 'Perpetum II" and "Eines Klein Lied", where their beautiful music is underpinned by bustling and bubbly machine percussion, are particularly impressive.
…

Read more
Apex
(gatefold coloured vinyl 2xLP + download direct from label)
Cat: ASIPV 005. Rel: 08 Aug 16
Ambient/Drone
Catharsis

Elevate

Apex

Severance

The Veldt

Liberant

Void

Isolation
Review: Producing and playing under Chymera for more than 15 years, Brendan Gregoriy's distinctive take on house and techno has seen him play at iconic venues like Panorama Bar, Womb, Output, and Rex Club, and release music on respected labels including Ovum, NRK, Delsin and Cocoon. 2016 sees Brendan take on a new alias, Merrin Karras. Inspired by the sounds of artists like Klaus Schulze, Biosphere and Abul Mogard, and finding renewed focus in creating without external pressures or deadlines, Gregoriy's ambient experimentation emerged, fully-formed, as Merrin Karras. His debut album under this moniker, Apex, was written and recorded in two Berlin winters, it's a record driven by a widescreen contrast between celestial beauty and engulfing black hole intent. Flawlessly produced, Vangelis panorama and vintage sci-fi exist in a space where drums and rhythmic elements have been willfully stripped out - and where the synths can truly breathe.


…

Read more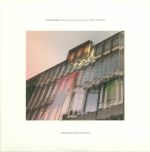 Cat: ASIPV 010. Rel: 22 Jan 18
Experimental/Electronic
Promise (5:17)

Computer Error (6:40)

Weep (5:54)

City Nights (5:46)

Dory (5:37)

Somehow (4:21)

Sun Star (3:48)

Glimmer (6:29)

-1/44 (5:32)

Stutter Rye (5:52)

Charcoal (5:02)
Review: The crew behind A Strangely Isolated Place firmly believes that this collection is Christian Kleine's strongest album since 2001 set Beyond Repair, and we tend to agree. It's made up of material recorded in the same period - between 1998 and 2001, to be exact - and showcases a range of impressive electronica tracks that pit the crunchy, computer controlled bottom-end of Skam-style IDM with warm chords, rich basslines, subtle jazz influences and some life-affirming electronic melodies. The German producer has always excelled at finding the right balance between forthright experimentalism and atmospheric musicality, and Electronic Music From The Lost World is a particularly fine example.
…

Read more
Items 1 to 3 of 3 on page 1 of 1