Items 1 to 2 of 2 on page 1 of 1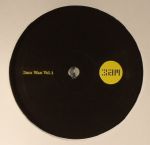 Cat: TAM 088. Rel: 14 Mar 17
Deep House
Al Bradley - "Kindergesicht"

Carlo Gambino - "Acid Casual"

Ben Dean - "Track Three"

Michael Scott - "Underdisc"
Review: "After 10 years away from vinyl, 3am Wax Vol.1 hails a return to 12' on the label, now in its 13th year. The EP features an all-3am regular artist cast, three making their debut on vinyl and one making a return to 12' after a 12 year gap. 3am boss Al Bradley opens the EP, while label regulars Carlo Gambino, Ben Dean and Michael Scott all return for the 12". With over 400 releases and remixes between the artists, the EP showcases in-house talent from the label - the emphasis on quality rather than names. Ranging from Berlin-influenced deepness through to raw analog acid house, the EP has been doing damage at label gigs throughout 2015 including Berlin, Ibiza, Copenhagen, New York, London & label-home Leeds, with plaudits and support also coming in from a wide range of DJs from the promo."
…

Read more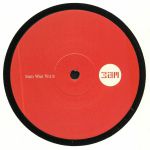 Cat: TAM 090. Rel: 04 Jun 18
Deep House
Ceri - "Acid Jam" (6:34)

Dubble D (Moodymanc) - "Darkdays" (7:45)

Michael Lovatt - "Say What You Want" (7:14)

Twisted Puppies - "Disco Kicks" (6:32)
Review: Run by boss man Al Bradley out of Leeds, 3AM Recordings now present the third edition in a compilation series. Following up previous appearances by Carlo Gambino, Tommy Vicari Jnr and Makka, they bring the heat once again. From Ceri's sleazy and grinding "Acid Jam" which is classic 303 mischief, Dubble D aka Moodymanc's "Darkdays" has a rather soulful and emotive slo-mo bounce (despite the name!), while Berlin dwelling Irishman Michael Lovatt's "Say What You Want" is a sexy late night groove - that's perfect to nail that 3:00 vibe indeed.
…

Read more
Items 1 to 2 of 2 on page 1 of 1