Items 1 to 3 of 3 on page 1 of 1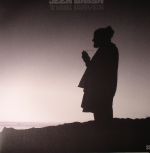 Cat: 22A 008. Rel: 30 Nov 15
Deep House
Culture (1:16)

Hey You (2:08)

Time Waves (2:20)

Burdened Funk (3:04)

Planet Earth (1:39)

Bassacada (0:22)

Not A Fighter (3:23)

Discotheque (1:23)

Today's Yesterday (4:15)

Redefine It All (0:53)
Review: If 2014 was a breakthrough year for Mo Kolours and Reginald Omas Manmode IV, then 2015 has served a similar purpose for the third Deemamode brother, Jeen Bassa. Here, he follows up the well-received All My People 12" with Time Waves, a mini-album that showcases his take on the family's now familiar globally focused, "deep house-meets-MPC-beats" sound. Predictably, it's something of a humid and smoky treat, delivering tracks bristling with soulful intent, rich musicality, dusty beats and wayward samples (sources include Mauritian drum records, scratchy reggae, and blazed East Coast hip-hop). While there are some superb individual tracks, it should be considered as a single artistic expression; judged in these terms, it's very special indeed.
…

Read more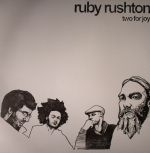 Cat: 22A 006. Rel: 08 Jul 15
Broken Beat/Nu Jazz
An Introduction (1:07)

Room With A View (7:30)

Trudi Mary (4:55)

Where Are You Now? (part 1) (1:24)

Spritely Does It! (3:19)

Two For Joy (4:17)

Aidan's Song (2:45)

For Her (0:40)

Where Are You Now? (part 2) (2:36)

Room With A View (7:15)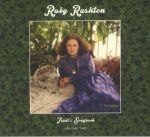 Cat: 22A 019CD. Rel: 17 Nov 17
Broken Beat/Nu Jazz
Tisbury Truckin

Song For Christopher

Trudi's Mood (part 2)

Charlotte Emma Victoria

Together At Last

Butterfly
Review: Given the runaway success of the first volume in Ruby Rushton's Trudi's Songbook series earlier this year, it was probably inevitable that we'd get a follow-up sooner rather than later. This time round, the Tenderlonious-helmed band has decided to push the boat out even further, beginning with a wonderfully dreamy 10-minute exploration of improvised jazz-funk/hip-hop fusion ("Tisbury Truckin") and ending with their first cover version: a superbly atmospheric, flute-laden interpretation of Herbie Hancock classic "Butterfly". In between, you'll find a range of effortlessly loose and languid jazz workouts rich in superb solos and peerless percussion (provided, in part, by Joseph "Mo Kolours" Deenmamode).
…

Read more
Items 1 to 3 of 3 on page 1 of 1