Items 1 to 3 of 3 on page 1 of 1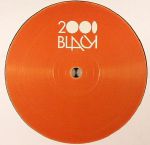 Cat: 2042 BLACK. Rel: 07 Sep 17
Broken Beat/Nu Jazz
Green Woods (8:50)

Can't Remember But I Know (4:27)

What Does It Take To Come In First (5:43)
Review: Since Dego and Lordamercy (AKA former Bugz In The Attic and Hoomecookin' member Matt Lord) are old pals, it's little surprise to find them joining forces for a tasty 12" on 2000 Black. They begin with the samba-soaked summer sunshine of "Green Woods", where Kaidi Tatham style jazz-funk synth lines and rich boogie bass ride a shuffling, Brazilian style groove. Speaking of boogie, the duo pay a heartfelt tribute to the early '80s style on "What Does It Take To Come In First", which is built around Herbie Hancock style keys and a righteous slap bass workout. The slightly more broken but no less "live" sounding "Can't Remember But I Know" completes a superb EP.
…

Read more
Played by:
Mukatsuku Records Chart
,
JimmyTheTwin
,
Simba (Shadeleaf Music)
,
Tal stef (soultronik)
,
Alex Attias
,
STEREO 12"
,
Dusty / Jazz & Milk
,
Alex Zuiev
,
* Record Breakin' Music *
,
Matt Nelkin (Liquid Beat)
,
Yoshi Okino (Kyoto Jazz Massive)
,
Monsieur Cedric (Serie Limitee)
,
Per Bojsen-Moller
,
ISOUL8 (Volcov)
,
Lexis (Music Is My Sanctuary)
,
Sol Power Sound
,
Juno Recommends Brokenbeat/Nu Jazz
,
Andrea passenger
,
Diego Perrisson
,
Samuele Pagliai
,
Pontchartrain
,
JELLY ROLL SOUL
,
Sean McCabe
…

Read more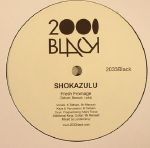 Cat: 2033 BLACK. Rel: 09 Oct 14
Broken Beat/Nu Jazz
Fresh Fromage

Someting
Review: Yes! It's time for another Shokazulu transmission from Mr Kaidi Tatham which naturally arrives via the good ship 2000 Black. If you checked last year's debut Shokazulu long player for the label, you know this Tatham project perfectly embodies the musical spirit of 2000 Black, linking themes of the past with contemporary production methods on cuts that are forever forward thinking. Don't think that's changed on this latest 2000 Black drop from Shokazulu! Lead cut "Fresh Fromage" sees Tatham calling on close friends Mr Mensah and Mark Force and the vibe feels that much stronger for it. Commencing in true '70s jazz fusion style, the cut goes up a level when Force's drums come in and the full weight of the arrangement is revealed. The tempo drops on the flip as Tatham goes on a solo trip into blunted and bruk hip hop with "Something".
…

Read more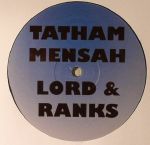 Cat: 2041 BLACK. Rel: 13 Jul 17
Broken Beat/Nu Jazz
Simmering (4:59)

Private Life (3:31)

Long Climb In The Sun (4:15)
Review: It would seem we're back on the Christmas card list... 2000 Black supergroup comprising the likes of Dego, Mensah and original Bugz members Lord and Tatham have been slowly ramping up their releases again and this year has seen their largest output yet. Following "Two Way Here One Way Go", "Simmering" proffers three more sublime and silky instrumentals from deeply decorated foursome. "Simmering" is a tight jazz funk jam with a sprung guitar groove spine and a blissful switch into soothing flutes midway, "Private Life" flips for a sunnyside digidub, all spacious and rippling with its breezy keys while "Climb The Sun" brings us back to the funk root note but with rising synth insistency that's bruk to the bone. Simmering now, boiling tomorrow...
…

Read more
Items 1 to 3 of 3 on page 1 of 1