Items 1 to 3 of 3 on page 1 of 1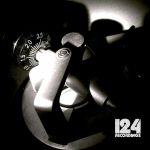 Cat: 124R 014. Rel: 09 Apr 18
Deep House
Tom Jay - "Hanging On"

David Moran - "How About Drums"

Nicola Brusegan - "Borne Out"

Paul Ruddler - "That Piano"

Victorius Black - "Just For This"

Country Gents - "Keep On" (Rotty remix)

MLH - "You + Me"

Freak D - "Power Of Bass"

Franqy & Bailey - "Detroit Sunrise"
Review: 124 Recordings know how to put together a deep house compilation, and they're sounding fierce on this latest, appropriately titled Levels Up. The jams come heavy and funky from a range of on-point operators, leading in with Tom Jay's quintessential New Jersey bump n grind on "Hanging On". David Moran is a little more shadowy but no less groovesome, while Nicola Brusegan takes things on a sweet and smooth tip. Across the whole double pack there are classically informed jams to satisfy the most weary deep house heads, but keep an ear out for the old-school flavoured heft of Freak D's "Power Of Bass", which should get some seriously jacking airtime in the right kind of dance.
…

Read more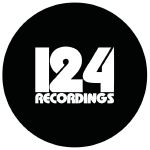 Cat: 124R 012. Rel: 05 Jun 17
Deep House
JMX - "All That" (6:43)

Steve Friscvo - "X-Static" (5:33)

Huggett - "The Get Down" (6:32)

Jus Jam - "Ghetto Minded" (6:04)
Review: Founded in 2012 by Owain Bellis, 124 Recordings is the kind of no-nonsense label that DJs crave when seeking the right kind of rhythms to keep their sets popping off. On this latest release the heavyweight house of JMX kicks proceedings off with a monstrous line in beats and sweet, soulful tones riding in over the top. Steve Frisco nails the tech house sound with a heady, late night concoction of organ sounds and high-pressure drums, while Huggett takes cues from old skool hip hop to whip up his own kind of storm. Jus Jam feeds some garage influence into "Ghetto Minded" while layering up all kinds of licks and loops for a heavy-lidded, Detroit flavoured throwdown.
…

Read more
$8.82
SAVE 30%
in stock
$6.17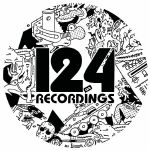 Cat: 124R 010. Rel: 21 Mar 16
Deep House
Sebb Junior - "Love Tonight"

Knight Cats - "R U Playin"

Reece Johnson - "Do What You Feel"

Ramon Poslera - "House Anthem"

Chris Fry - "Making Beats"
Review: 124 Recordings are back with their tenth release entitled 'Double Figures EP' featuring tracks by Sebb Junior, Knight Cats, Reece Johnson, Ramon Poslera and Chris Fry.
…

Read more
Items 1 to 3 of 3 on page 1 of 1