Items 1 to 3 of 3 on page 1 of 1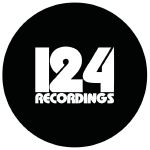 Cat: 124R 012. Rel: 12 Jun 17
Deep House
JMX - "All That" (6:43)

Steve Friscvo - "X-Static" (5:33)

Huggett - "The Get Down" (6:32)

Jus Jam - "Ghetto Minded" (6:04)
Review: Founded in 2012 by Owain Bellis, 124 Recordings is the kind of no-nonsense label that DJs crave when seeking the right kind of rhythms to keep their sets popping off. On this latest release the heavyweight house of JMX kicks proceedings off with a monstrous line in beats and sweet, soulful tones riding in over the top. Steve Frisco nails the tech house sound with a heady, late night concoction of organ sounds and high-pressure drums, while Huggett takes cues from old skool hip hop to whip up his own kind of storm. Jus Jam feeds some garage influence into "Ghetto Minded" while layering up all kinds of licks and loops for a heavy-lidded, Detroit flavoured throwdown.
…

Read more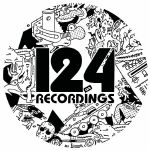 Cat: 124R 010. Rel: 28 Mar 16
Deep House
Sebb Junior - "Love Tonight"

Knight Cats - "R U Playin"

Reece Johnson - "Do What You Feel"

Ramon Poslera - "House Anthem"

Chris Fry - "Making Beats"
Review: 124 Recordings are back with their tenth release entitled 'Double Figures EP' featuring tracks by Sebb Junior, Knight Cats, Reece Johnson, Ramon Poslera and Chris Fry.
…

Read more
Cat: 124R 011. Rel: 11 Jul 16
Deep House
Pascal Viscardi & Hugo LX - "Twin Suns"

Das Carma - "Virtual Reality"

Matpat - "Work Dis"

Dub Striker - "Spicy Sugah"

Fonso - "20 Days"
Review: Press Release: 124Recordings are back with release number eleven the 'Twin Suns' EP,representing the new generation of producers.First up is an exciting collaboration between Pascal Viscardi and Hugo LX.Both names are well known and respected individually from releases on Courtesy of Balance,MLIU,Frole and Traxx Underground,and this is the first time they have released a track together.Twin Suns is a homage to when house tracks were made straight to tape,with a killer juno bassline and raw beats.Next are two young producers from Germany.Das Carma's 'Vitual Reality' doesnt hold back with a thunderous kick,rumbling bass and gritty stab.Philladelphia's Matpat closes the first side with 'Work Dis'.With its clever use of a DJ Deeon sample,its a raw stripped down 808 groove.The second side opens with Parisian duo Dub Striker,which glides along with warm embracing chords,soft pads underpinned by a bumping bassline,before Fonso closes the release with the hypnotic '28 Days'.
…

Read more
Items 1 to 3 of 3 on page 1 of 1